How does a double dose of deliciousness sound from a restaurant known as much for its wines as its upscale dishes? That is what you will find at Cooper's Hawk Winery & Restaurant at the Gardens Mall in Palm Beach Gardens, Florida. Opened in Chicago in 2005, this modern, casual chain restaurant and winery has a great reputation for its fresh menu items and handcrafted wine selections.
Location: 3101 PGA Blvd, Ste P201, Palm Beach Gardens, Florida (The Gardens Mall)
Menu: Wine is a must at Cooper's Hawk Winery & Restaurant. My friend and I tried both white and red flights.  Mine contained four varieties: Zinfandel (bold with creamy raisin finish), Petite Sirah (oaky with blackberries and mulberries), Super Tuscan (from Italy with nutmeg and chocolate aromas), and Cabernet Sauvignon (full-bodied with notes of cherry, vanilla, and plum). We loved the presentation and all of the wines were smooth and satisfying.
Cooper's Hawk Winery & Restaurant's lunch and dinner menu consisted of comfort food favorites, fresh seafood dishes, and fresh and creative salads that appeal to a sophisticated palate. Their appetizers made my mouth water. Drunken Mexican Shrimp, five fat, bacon-wrapped shrimp with a tequila lime butter sauce and fresh guacamole, was sublime! Mains to try are the Gnocchi Carbonara with peas, chicken, pancetta, sage, and Parmesan garlic cream sauce if you are feeling in the mood for comfort food.
For a lighter option, try the Napa Chicken Salad, piled high with fresh corn, apple, dried cherry, avocado, tomato, roasted chicken, goat cheese, and Marcona almonds, tossed with a tangy honey mustard vinaigrette. The portion size of the salad was huge; I could easily have made two meals of it. We had to taste Cooper Hawk's Classic Macaroni & Cheese so we ordered a side of it. Sheer bliss, with a sprinkling of buttered panko crumbs.
Thoughts: Though I try to steer clear of chain restaurants, I loved Cooper's Hawk Winery & Restaurant. It could easily be compared to the Cheesecake Factory, but I felt it was a step up in the quality of food. Loved everything that we ordered. The Drunken Mexican Shrimp may make my Best Eats of 2017 List. Next time, I will try one of the signature items, such as Ahi Tuna Tacos, Red Wine Braised Short Ribs, or Campanelle Rustica.
Price Range: $10.99-$26.99 for lunch main items.
Other Notes: Wine lovers should check out Cooper's Hawk's Wine Club for $18.99 a month. Members receive a monthly bottle of exclusive wine and it can be shipped for an additional fee.
Save to your favorite Pinterests boards – you know you want to check this place out!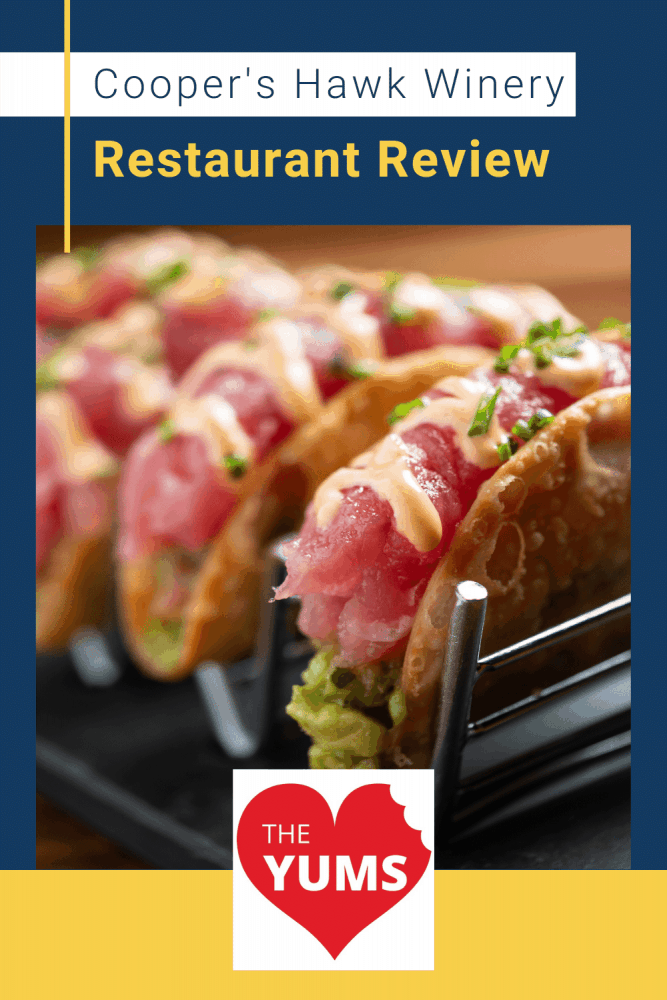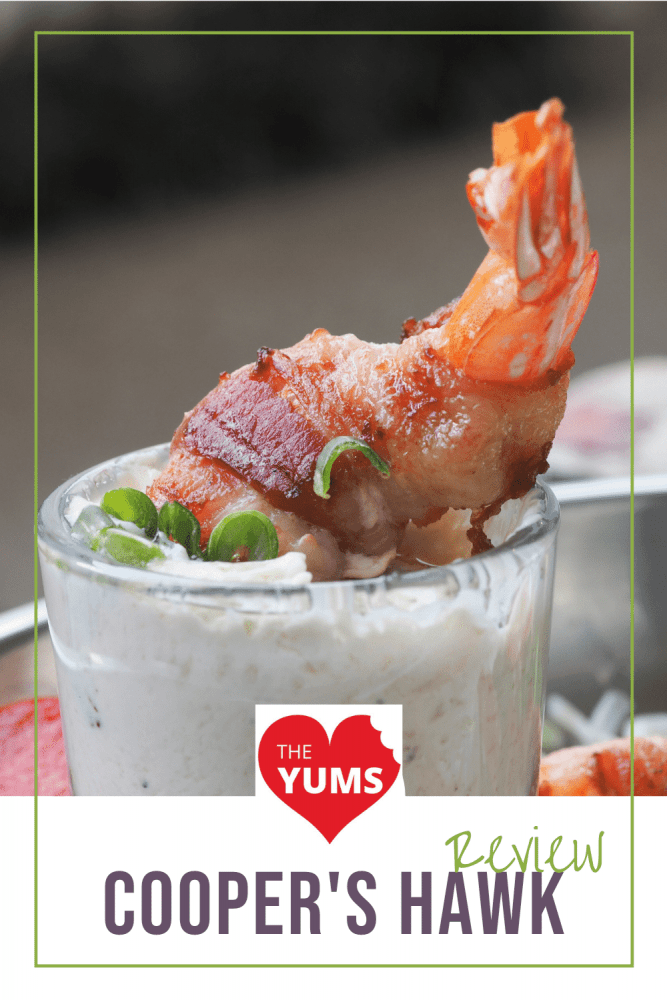 Disclosure: The author's visit to Cooper's Hawk Winery & Restaurant was part of a FAM trip, sponsored by The Palm Beaches tourism. This post contains affiliate links. 
Latest posts by Melody Pittman
(see all)