"Hold it down at your side, so it's not noticeable," I whispered to my husband as we entered the apparently upscale Bluewater Grill. Nonchalantly he held the clear-plastic bag of pristinely filleted sculpin low and somewhat behind his back, as a child bringing a bouquet of dandelions to his mother. It had been a twelve-hour day deep-sea fishing, and we were hoping to eat our fresh catch. From the initial appearance, maybe we had the wrong information. As the host approached, I casually mentioned, we brought our fish, just in case we hadn't understood correctly. He didn't appear shocked at all, as he said, "Great," with a smile. We breathed a sigh of relief. The charter-fishing tour guide was correct; the Bluewater Grill will cook your catch for you. No problem!
Location: The Bluewater Grill is at 630 Lido Park Drive on the water in Cannery Village, Newport Beach, California.
Menu: Bluewater Grill's boat the "Pilikia" brings in harpooned swordfish. They purchase their other fresh fish directly from fishers, during the season. Their sustainably caught fish provides a menu of over 40 annual varieties; however, there's also a selection of non-seafood items for landlubbers. Those preferring a non-fish option can choose from a New York strip, cheeseburger, baby back ribs, or chicken "under a brick." The local farm-fresh sides, listed with their originating farm are particularly appealing.
Thoughts: From the outside, the restaurant appeared formal and upscale. Not somewhere, you would dine after a day deep-sea fishing, but the casual family-friendly vibe and their traditional nautical décor make it a perfect venue for such diners. Many diners dressed in jeans.
 The restaurant situated over the water allows easy access for those who wish to arrive by a larger boat.
 My favorite dishes are:
The beer-battered fish are crispy on the outside and moist on the inside. Our self-caught portion was served family style on a platter in the center of the table with house-made tartar sauce and fresh cut lemon halves. We had a difficult time deciding between a beer-battered preparation and a grilled one, so after selecting beer-batter, the server also had a couple of pieces grilled so that we could compare. Both were delicious, although the grilled certainly healthier. Chips and coleslaw served on the side.
The crisp on the outside, creamy on the inside, oven roasted fingerling potatoes served with crumbles of Applewood smoked bacon and a sprinkle of Italian parsley. The menu denotes that the potatoes originate at the Weiser family farms in Tehachapi,[amazon_textlink asin='1465441131′ text=' California' template='ProductLink' store='theyums-20′ marketplace='US' link_id='07b34bfe-6e1c-11e7-b158-4d06f33a7f4e'].
The creamy scalloped potatoes sliced to about an eighth of an inch, so there was still some texture after cooking.
The traditional [amazon_textlink asin='B01M2Z2EQ6′ text='key lime pie' template='ProductLink' store='theyums-20′ marketplace='US' link_id='16507319-6e1c-11e7-8a66-132e7ca31c3f'] had graham cracker crust and a creamy filling with the zip of lime. It was sweet, yet tart.
If you'd like to bring your catch for dinner check out the local charter-fishing opportunities.
Check out the Newport Beach hotel options, along with reviews, on TripAdvisor. We like to comparison shop for the best hotel prices on Hotels Combined.
Price range: Dinner for two was about $60. Appetizers range from seafood ceviche cocktail for $12 to Maryland-style crab cakes for $14.50. Entrees range from a beer-battered fish and chips for $18.50 to steak and lobster for $60. Cocktails are typical $10.
Hours: Monday through Thursday from 11 am to 9:30 pm, Friday, and Saturday from 11 am to 10 pm, and Sunday 10 am to 9:30 pm. Happy Hour is 3:30 to 6:30, Monday through Friday.
For Pinterest:
: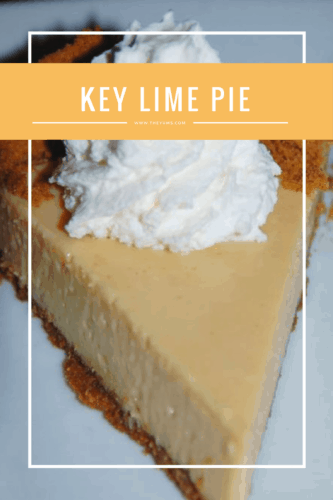 Disclosure:  This post contains affiliate links. Clicking through for additional information or to make a purchase may result in a small commission being paid. By doing so, you help support this site and its authors, and we thank you.
Latest posts by Amy Piper
(see all)