When you enter Pasta Max Cafe in McDonough, Georgia, the close resemblance to an authentic Italian trattoria might surprise you. The smells and lively family atmosphere are similar, but the Southern drawls of fellow diners are dead giveaways that you're not actually in a Northern Italian village.
Location: 50 Griffin Street, McDonough, Georgia, just off the town square. Mc Donough is part of the greater Atlanta metropolitan area.
Menu: Pasta and pizza are the stars of the menu at Pasta Max Cafe, crafted on the premises using the freshest local ingredients possible. In fact, Owner/Chef Douglas Zitz handmakes the pasta twice a day.
Zitz's homemade lasagna is a crowd favorite, but his agnolotti is also popular. Agnolotti is a small ravioli-type pasta with spinach, prosciutto, ricotta and parmigiana cheese stuffed inside. It is served with three sauces – tomato, Alfredo, and pesto – which makes it resemble the flag of Italy. Daily seafood specials are also anticipated by the diners, particularly grouper, swordfish, and scallop dishes.
Thoughts: Chef Zitz and his wife Barbara moved to Georgia and opened a restaurant in 1994. The location has moved several times since then, but its present spot on Griffin Street near the town square is proving to be a great fit. Zitz graduated from the Culinary Institute of America in New York and then gained experience in several top-rated restaurants in Miami before deciding to strike out on his own. The fact that the restaurant will celebrate its 24th birthday in July gives testimony to its success.
In Italy, a trattoria is considered to be a casual, unpretentious place to dine and is often family-owned and operated. It regularly features homecooked meals and simple recipes served to a steady stream of loyal customers. In all of these ways, Pasta Max Cafe fits the category of a trattoria. Family members, including Fritz's mother-in-law, his nephews, and now his older son, have worked by his side at various times, and many of the employees have been with him for a number of years.
The exposed brick walls, wood plank floors, black chairs and diamond-patterns in the ceiling and in the deep red tablecloths lend an Old World feel to the tantalizing aromas as you enter. Portions are large, making carryout bags a common sight among those leaving at the end of their meal.
Pasta Max is open for lunch and dinner Tuesday through Friday and dinner only on Saturday. The decision to be closed on Sunday and Monday is no doubt a way to provide unhindered family time. This is not a chain restaurant in the atmosphere or in the tastes on the menu. It is a family-owned business that attracts families and groups of all kinds.
Price range: At lunchtime, pasta dishes range from $9.00 to $10.50 and include salad and fresh bread. Full portion salads are $8.50 to $10.00. Sandwiches are $9.00 to $9.50, and gourmet pizzas are $9.00 to $11.50. For dinner, appetizers are $8.00 to $10.50. Specialty dishes (such as pappardelle, agnolotti, and stuffed eggplant) are $15-17, while classic dishes (spaghetti, lasagna, breaded veal, and others) are $15-20. Pizzas are $10.50 to $15.00, and other meat or seafood-based dishes are $16.50 to $21.00. Desserts range from $4.00 for spumoni to $7.00 for vanilla cheesecake. The wine menu lists choices from $7.25 per glass to $30.00 for a bottle.
McDonough, Georgia is a town of 24,000 people and is considered to be in the metropolitan area of Atlanta. It has the advantage of all the entertainment, cultural and culinary offerings of that major city, but it is fortunate to have a restaurant of this quality for both locals and visitors to enjoy.
Pin this to your favorite Pinterest boards and save for your next night out.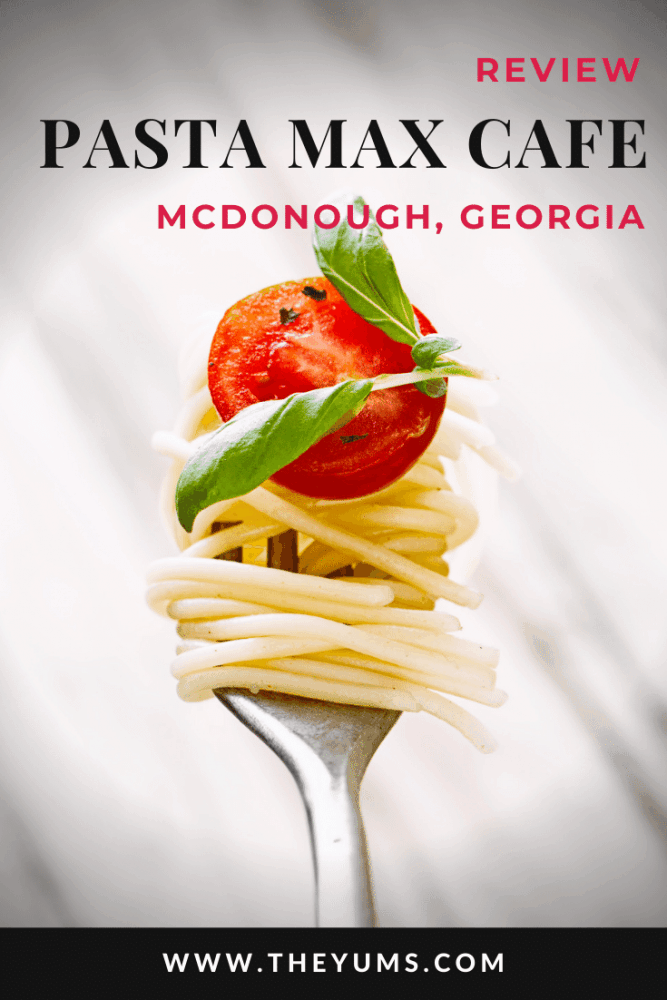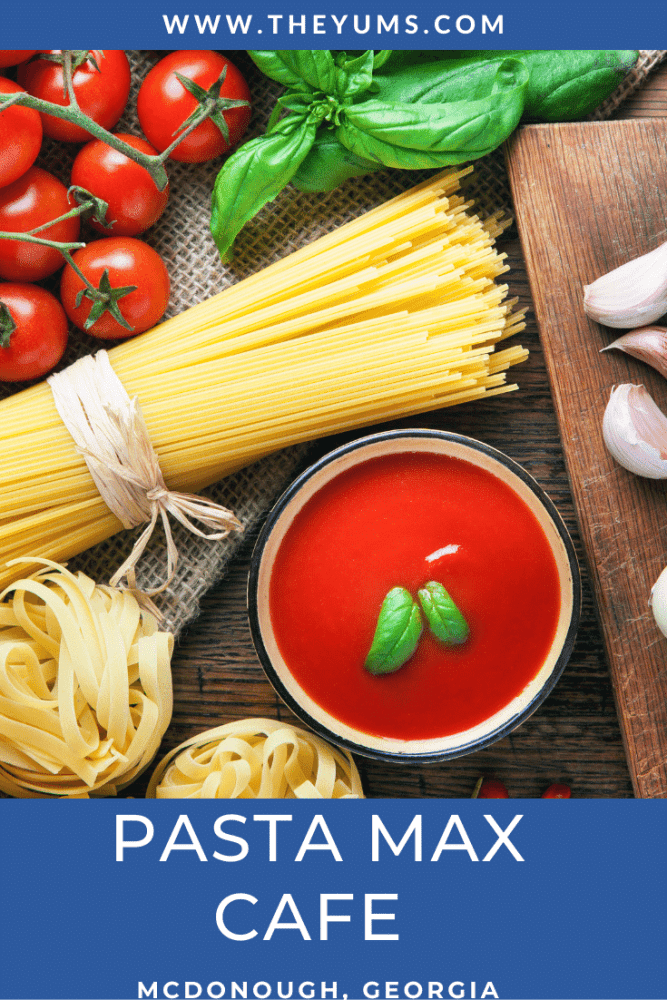 .

Latest posts by Connie Pearson
(see all)