Museum dining can truly be an expression of art and culture, adding to the tourism experience. The Kitchen Café at the Galway City Museum in Ireland offers fresh, local, quality food prepared with a variety of international flavors. Coinciding with museum hours, the restaurant is open Tuesday through Saturday for breakfast and lunch, and on Sundays from Easter through the end of September. Closed Mondays. No dinner service.
The Galway City Museum is free and definitely worth 2-3 hours of exploration.
Location: The Galway City Museum, Spanish Parade, Galway, Ireland. Website here.
Menu: Changes seasonally, with 2-3 daily specials. Lots of options for vegetarians, vegans, and coeliacs. (Yes Americans, that is how they spell celiac, aka gluten-free, in Ireland.)
A hearty traditional Irish breakfast of eggs, bacon, black pudding, and brown bread is offered at the Wild West Breakie. The Veggi Fry substitutes veggie fritters, flat cap mushrooms and roasted tomatoes for the meat. Creative Brioche French Toast choices include a traditional bacon with maple syrup, a healthier Greek yoghurt and house compote option, or the balanced honey baked ham and wilted spinach. Organic granola and porridge are served for those with a more modest appetite.
Lunch offers soups, salads, and sandwiches, as well as more substantial daily specials, making this a good place to take your main meal in the middle of the day. During my visit, the menu had a Mediterranean flare, with lamb, hummus and dahl used in various entrees, and coriander as a featured spice.
Beet and sweet potato puree are a creative use of local root vegetables as artistic and tasty garnishes.
Thoughts: Modestly priced for the quality of the offering. As a traveler, I love having easy access to clean, quality food. It is a greater source of long-term sustenance on the road. The blend of the best of local Irish farming with a continental twist reminds me that this small island country has much to offer on its own, but also is part of a large, diverse European union.
The restaurant prides itself on nurturing and training young staff and fostering their educational endeavors. As a patron and traveler, this is another opportunity to interact with locals and learn more about the best things to do in Galway.
Price Range: Breakfast 5-11 euros Lunch 8-13 euros
Pin to your favorite Pinterest boards for your next trip to Ireland.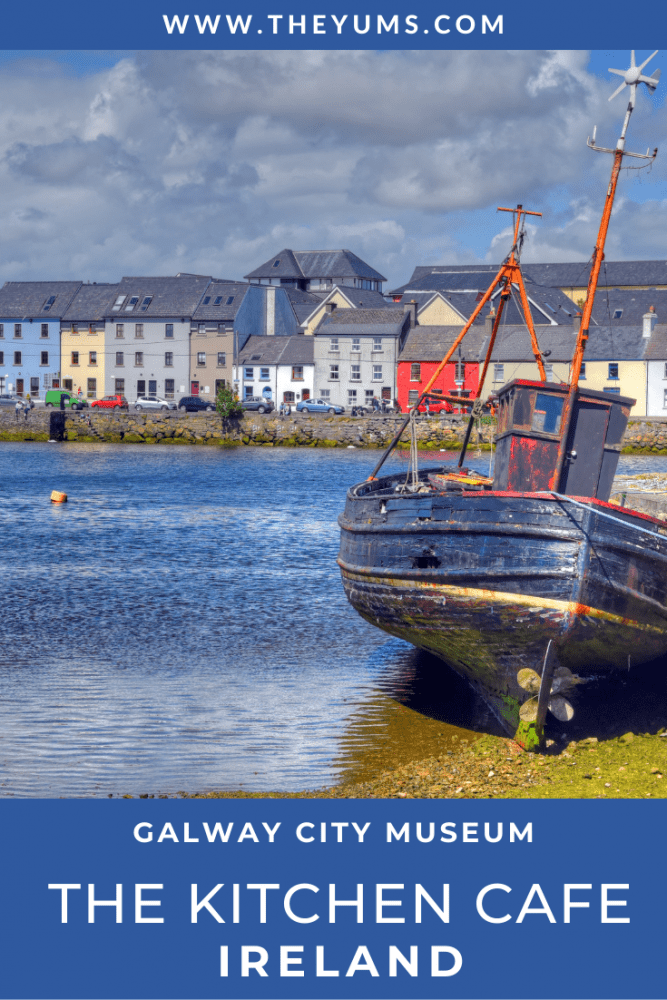 Disclosure: The author was a guest of Failte Ireland.
Latest posts by Victoria Hart
(see all)