Visit Bad Boyz Bistro for an entertaining menu and great food in a pub atmosphere. It is a casual dining experience you will remember for days right in the heart of historic downtown Bedford.
Location:  20 South Juliana Street,  Downtown Bedford, Pennsylvania. Website here.
Menu:   The menu itself is entertaining, with each menu item named after a bad boy from movies, politics or sports. We enjoyed just reading the titles and descriptions of the menu items. 
They have appetizers, salads, sandwiches, burgers, and entrees. Check out the interesting descriptions of a few of their popular items:
An example appetizer would be THE FONZ – Aaaaaayyy. A big thumbs up to this appetizer. Both breaded and beer-battered mozzarella sticks with a side of marinara that'll make you say "Whoa!"
A sandwich they feature – FIDEL'S SECRET – After more than 50 years, the secrets are being released. This Cuban Panini with thinly sliced pork roast, melted Swiss cheese yellow mustard, pickle slices and Applewood ham on a grilled Panini style sourdough bread, will be worth the wait!
A burger on the menu is the PRETTY BOY FLOYD – When you are on the run from the "G" men, this burger will keep you going all day long. 8 oz. ground beef grilled to perfection with melted American and Cheddar cheese with our very own "Bacon Jam" topped with shredded lettuce, fried onion straws, tomato, and a fried egg to finish it off. Served with housemade chips.
An example salad is the CHEECH & CHONG – If you have the munchies, this salad is perfect for you! "Stoner" ground flour tortilla made into a crisp bowl filled with shredded lettuce, topped with cheese, tomatoes…look at the birds outside…wait, what was I talking about? Oh! The salad man, yeah…olives, sour cream, salsa, and ground beef that we seasoned special for you.
The entrees are no different. An entree example would be THE DONALD – The ex-wives got everything but this steak, so "comb-on-over" and order up a 12 oz. New York Strip steak grilled to your liking. Choice of two sides.
With menu items with descriptions like that, the place has to be fun! The food is great also!
Thoughts: Bad Boyz is a fun place to eat and just hang out.  It is popular with locals as well as visitors to the area.
Bad Boyz Bistro was the brainchild of the owner Bryan Speck, who felt his hometown needed a place to go and enjoy amazing food and have fun with family and friends.
He was a bad boy himself during his teenage years and so he named the Bistro, Bad Boyz. In keeping with the theme of the restaurant, he decided to name the items on the menu after popular bad boyz.
When you enter the restaurant you know you are in a fun place.  Pub tables and high stools are available.  It is dimly lit with bright neon pink, orange, and blue signs. There are two areas for seating, one is a bit more intimate than the other. 
After perusing the menu and chuckling about the names we settled on our choices.
I ordered BLACKBEARD'S SALMON, described as so good you'll walk the plank for this salmon.
The salmon was broiled and finished with a sweet raspberry glaze which was served with two sides, I had a baked potato and broccoli. Sometimes I get their homemade chips which have a savory season and are delightful.
My dining partner ordered DIRTY HARRY PORK BBQ. The description with it said, "Go ahead, Bad Boyz, Make My Sandwich." It was slow roasted tender pork BBQ piled high on a baguette hoagie roll and served with seasoned coleslaw and onion straws.
The food tasted every bit as good as the fun menu suggested.
One of the fun things always happening at Bad Boyz Bistro is their challenges. They have two.
They encourage customers to prove they are a true bad boy by taking one of the challenges and proving it. If you win the challenge you get your name of the wall, receive a t-shirt and of course bragging rights.
The first challenge is the TERMINATOR which is a quadruple Bad Boyz burger with two pounds of fries which you must eat every bite within an hour.
The second challenge is the HELLRAISER which consists of 10 hot wings (Wings from Hell). You must eat them in 20 minutes without drinking anything.
If someone accepts the challenge while you are visiting the bistro, the place becomes loud and boisterous and people cheer the challenger on. It becomes quite an entertaining time.
In 2011, Bad Boyz Bistro was featured on the Food Network's Outrageous Food with their Wings from Hell. So you know they are hot!
We have found visiting during the day there are just a few people dining so it is quiet. After about 6 or 7 in the evening it gets busier and louder.
Whenever you visit, you will chuckle as you read the menu and be thrilled with the food. It is certainly a unique place to eat!
Prices:  Appetizers are $5.99–11.99, Soups start at $3.99, Salads are $10.99, Sandwiches and Burgers start at $8.99, entrees at $9.99.
For Pinterest: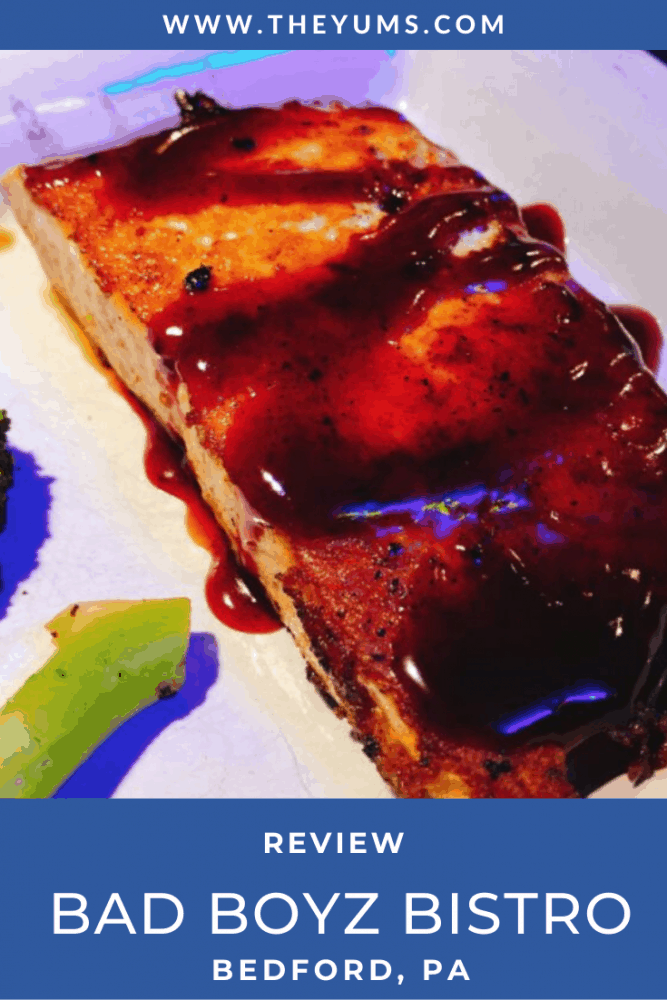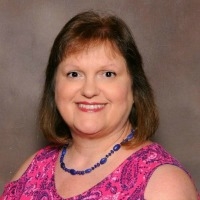 Latest posts by Robin Smith
(see all)