Sometimes you select a place to eat for the food, sometimes for the atmosphere, sometimes for the experience and then once in a while, it is for all of the above.  When I enjoyed appetizers and a meal at The Knife in Dallas, I thought I was going for a quick meal with friends after a conference.  It turned out to be so much more.  It is one of the most memorable places I have ever eaten and the food was out of this world delicious.  No wonder it was recently names named "Best Steakhouse" in Dallas, Texas, by D Magazine.
During this time of social distancing and isolation, we still have to eat. And we still want to patronize local restaurants that we love, helping to keep them in business. We urge you to check the websites of the restaurants we've reviewed and to consider eating local as a way to help our communities. Dining restrictions and house of service change frequently.
Location: 5300 East Mockingbird Lane, Dallas, 75206. You can find their website here.
Menu: The Knife is a high-end steakhouse that serves brunch, lunch, and dinner. They serve classic and modern steakhouse dishes featuring all-natural born and raised Texas beef, pork, and lamb. Prime and specialty cuts are dry-aged and prepared in the customary steakhouse broilers and cast irons. You will find different and unique items on the menu such as beef cheeks, pork belly, oxtail, pigs head, and exotic Akaushi beef.
The menu is laid out as Slabs, Slices, Seafood, Salads, and Sides. They also feature Exotics, New School, Old School, and Burgers.
Some unique entrees include: Crispy Pork Belly served with Collard Greens, Rack of Colorado Lamb with Mustard, Garlic and Herb Crust, and Oxtail Ravioli.
Many of the items on the menu give you the amount of time to expect to wait for your meal to be cooked. This is not fast food and some meals take up to an hour to prepare.
Thoughts: The Knife is located within a business building. I was attending a workshop across the street and several of us were hungry for steak. So we headed over to grab a quick meal before heading back to our hotel. Much to our surprise, we were in for a wonderful experience and excellent food.
When you enter the restaurant the savory smell of beef fills the air. I wanted a steak before arriving but inside the door, my mouth was watering to taste a bite. 
As we waited on a table for 10, we had a few minutes to enjoy the decorations and atmosphere. Everything was very Texan. A chair made of huge bull horns and treated leather graced the waiting area. Pictures of steers adorned the dark walls which were in contrast to the large glass windows.
The tables were heavy and made of thick wood. Inside the restaurant, you just felt like you were definitely in Texas.
As an appetizer, (I ordered two because I couldn't make a decision) I ordered the Bacon Tasting of 5 Varieties and the Bacon Jam Sloppy Joe Sliders. The Bacon Tasting Board included 5 different types of bacon and a bacon jam. Every slice was crispy and cooked to perfection. Some slices were thick, some had a maple glaze, and some were spicy. The bacon jam was to die for. The entire appetizer was served on a large wooden cutting board with a small loaf of homemade sliced bread.
The Bacon Jam Sloppy Joe Sliders which were small pretzel type rolls the size of a 50 cent piece with bacon jam sloppy joe mix inside and topped with small slices of bacon with pickles on the side. These were also served on a wooden cutting board and the bacon jam added a bit of zing and a hit of smoke flavoring to the taste.
Other appetizers at our table included the Pickled Vegetables and Grilled Bread and a Cheese Board.
For my meal, I ordered the Heartbrand Ranch Akaushi Petite Filet with Roasted Baby Carrots which were served as whole baby carrots roasted in olive oil and spices. The filet was a juicy succulent piece of beef that melted in your mouth and was seasoned with herbs and spices.
When they asked if we desired dessert, everyone was too full to even think about it so they brought us each a plate with a small brownie and an orange sugared square gumdrop.
When they brought the bill, it was inserted into a brown envelope with "The Damages" printed on the outside of the envelope.
The experience at The Knife in Dallas was well worth the time and the steak was some of the best I have ever eaten. The attention to detail in preparation, serving, and customer experience was over the top.
I can totally understand why Forbes named The Knife as one of the 10 Best Restaurants of the Year and Esquire named it one of the Most Important Restaurants of the Decade. It certainly gets my vote!
Price Range:  Appetizers start at $8,  Entrees range $16 -130, Cocktails start at $11, Desserts begin at $12.
For Pinterest: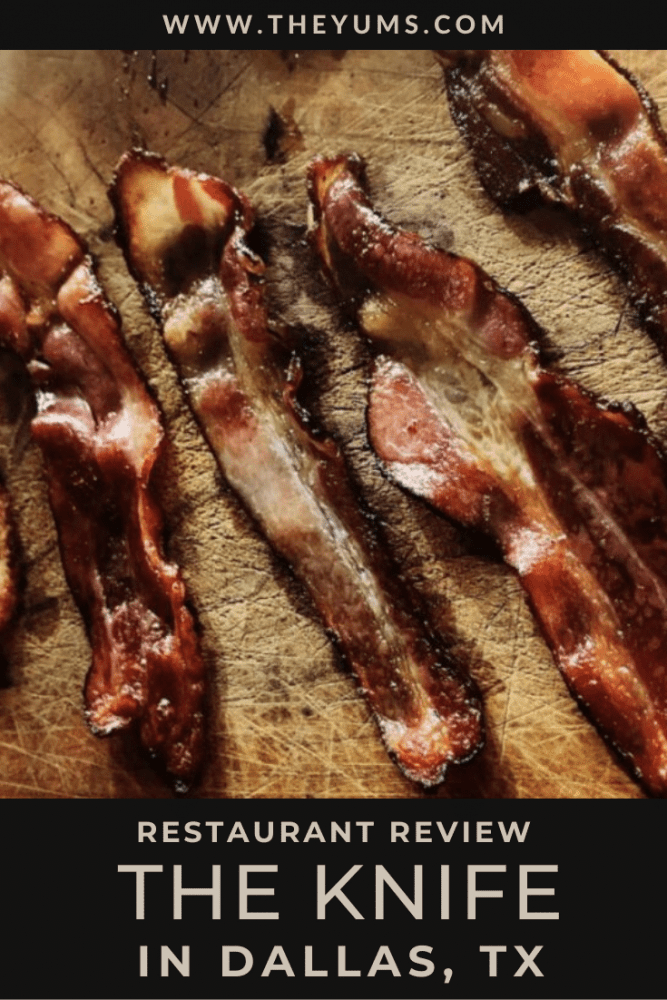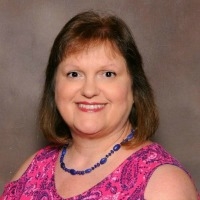 Latest posts by Robin Smith
(see all)