The sweet smell of donuts cooking can be smelled a block away! Mamie's Café and Bakery is the place for a scrumptious breakfast, heavenly lunch or just a sweet treat to take home. Known for their beautiful handcrafted food they offer simple, fresh American cuisine in a comfortable atmosphere.
Touted as having the best donuts and Reuben sandwiches in the state of Pennsylvania, whether you order them or any other item on their menu you will be deliciously satisfied.
Location: 110 East Allegheny Street, Martinsburg, Pennsylvania. The website can be found here.
Menu: Mamie's serves breakfast and lunch and the bakery is open till early evening.
The breakfast menu includes a variety of French toasts, breakfast sandwiches, pancakes, omelets, eggs, oatmeal, waffles, and sides. Burgers, subs, sandwiches, wraps, salads, soups and sides are included on the lunch menu.
Their bakery menu showcases donuts and other baked goods on a daily basis and then some seasonal specialty items. Valentine's Day is a big holiday at the bakery with special items such as chocolate-covered strawberries, heart-shaped sugar and iced cookies, "naughty" cookies, and chocolate-covered bacon. (Full strips of thick bacon cooked till crisp and then dipped in creamy milk chocolate!)
Thoughts: Open early in the morning for breakfast, people drive for miles to enjoy breakfast at Mamie's. Don't be surprised if you are waiting in line to order and get a seat. The place is always packed on Saturday and around any holiday. My latest visit was a Friday morning around 9 a.m. on Valentine's Day and the place was wall to wall people and luscious baked goods. 
When you enter the restaurant you immediately see all the decadent treats available. Everything from pies, donuts, cakes, gobs, chocolate treats, apple dumplings, cookies and more. There are donut samples available to taste-test. 
About halfway to the back of the restaurant is a counter where they take the food order. So while you are waiting to order, you are looking at and smelling all the baked goods. The menu and specials for the day are listed on a chalkboard and there are paper menus to peruse while you wait.
Once your order is placed, you are given a number and then you pick up your utensils and drinks and wait for a table to be available.   Once seated, you wait for your order number to be called. When they call your number you raise your hand and your meal is brought to your table.
I ordered the Chocolate Strawberry Pancakes and my dining partner ordered the Grand Canyon Mess.
The thick pair of buttermilk pancakes were filled with melted chocolate chips with fresh sliced strawberries on the top and drizzled with a heavenly sweet homemade chocolate sauce. Normally served with real whipped crème on top. I opted to skip the cream.
The Grand Canyon Mess was a heaping creation made of lots of fried Yukon gold potatoes, eggs, shaved ribeye steak, peppers, onions, mushrooms, cheddar cheese, queso cheese, and Italian dressing served with a stack of toast.
As others were served we got to see their meals. All were piping hot generous servings. You will not go away hungry. Most people left with the box Mamie's provided for leftovers.
A few of the other items I highly recommend (I've personally tried and enjoy) for breakfast are:
Sticky Bun French Toast – They dip one of their amazing sticky buns in batter, grill and top with gooey sticky cinnamon sauce.
Boston Cream Pancakes – They start with three small yellow cake pancakes, layered with sweet homemade vanilla pudding and smothered in homemade chocolate sauce.
If you stop for lunch, a few of the items that stand out are:
"THE BEST REUBEN IN THE STATE!" It's what they are known for! Pastrami, Swiss cheese, special slaw, and their homemade Russian dressing served on homemade rye bread.
Val's "Kitchen Sink" Salad – Mixed greens, tender chicken, tomatoes, carrots, celery, red onion, red peppers, cucumbers, broccoli, cheese, sliced pickled eggs and beets, macaroni salad, and rice served with crackers and western/ranch dressing.
After your meal, be sure to peruse the baked good for some treats to take home with you. All the treats are baked on the premises, usually early in the morning. They always have ten or so different kinds of donuts.  If you stop around 8 a.m. they will just be glazing the donuts. There is nothing like a warm donut dripping with a sweet glaze. 
When you eat at Mamie's you just feel like every bite was made by Grandma with love. Locals and visitors alike come back to the area to enjoy a meal at Mamie's. Once you try their food, you will understand why and come back again and again. 
Additional Note:  Listed prices are cash prices. If paying with a credit card there is a small service charge.
Prices: Breakfast prices range from $6 -13, sandwiches are $5-11, salads are $6-12, sides at $3.
For Pinterest: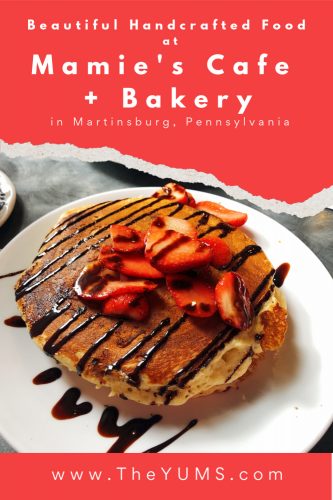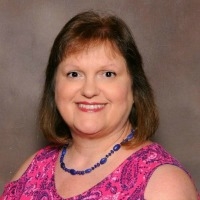 Latest posts by Robin Smith
(see all)