When you eat at Buffalo and More, you know the food will be fresh. Photographs of the buffalo herd that supplies this restaurant's meat surround you. You can even watch as Chef Connie & Chef Carla prepare the dishes! Their casual style of cooking, using fresh ingredients, will make you think you are home in your Mama's kitchen—and you almost are, now you're part of the family!
Open for both lunch and dinner, Buffalo and More is conveniently located near Blacksburg (Virginia Tech), Christiansburg, Floyd, and Radford (Radford University), Virginia. Many people stop in for a pre- or post-ballgame feast.
Location: 4041 Riner Road, Riner, [amazon_textlink asin='1581573715′ text='Virginia' template='ProductLink' store='theyums-20′ marketplace='US' link_id='0970ee1f-cf27-11e8-abaa-99273c0dcf8c']
Menu:  Buffalo!
From hot dogs to steak, you can eat all things buffalo—dogs (topped with their buffalo chili of course), burgers, bratwurst, tacos, burritos, quesadillas, BBQ, brisket or steak.
And More!
Abundant appetizers can be had for under $6—everything from Cheese Sticks or Onion Rings to Buffalo Chili Nachos.
Your choices of entrée items, in addition to buffalo, include chicken, soup and sandwiches, pintos and cornbread, chicken and dumplings, shrimp quesadillas, and salads (with a wonderful house-made banana dressing). Choices of sides range from hand-cut fries to sweet potato fries to collards; from broccoli casserole to potato salad to macaroni and cheese. If you cannot pick between sides, extras are only $2.19 each.
Desserts are made in-house too, many from Connie's and Carla's family recipes. You can look over the dessert case while waiting for your meal. A steal at $ 3.49, that Oh, My! Chocolate Chip Pie is yum-worthy—it is behind glass, so drool away! Seasonal treats may include blackberry cobbler or apple crisp. A dessert to go is a must because you simply can't decide on just one. Oh, My! Butterscotch Chip Pie? Peanut Butter Brownie Torte? Coconut Custard? Apricot Nectar Cake? OH MY is right!! Pricing ranges from $3.49 for pies to $5.99 for Hot Fudge Cake with Ice Cream.
The first Friday of each month, the chefs feature fresh seafood from local Indigo Farm on the evening's menu. There are also daily specials on the board, so you do not have to order solely from the menu.
Buffalo and More also sells their farm-fresh buffalo meat, so you can cook hamburger, steaks, even roasts whenever the craving hits. Frozen and packed in ice to travel, Chef Connie will give you complete instructions for successful cooking at home. Chef Carla has started curing hams, so there is a new treat in the future. The retail portion of the store also provides a selection of local cheeses. In addition, catering is available for banquets and your special events.
My favorite dish is the pot roast (I even call Connie before I head up Route 8 to be sure the Buffalo Pot Roast will be ready for me, after all, I am driving 329 miles for that meal!) Of course when she serves me a rib eye that is my favorite dish. (So much buffalo, so little room!) A foodie for sure, I am completely devoted when I find something I like. And I LIKE BUFFALO! Even though the pot roast has carrots and potatoes in it, I still want a side of baked beans, Cowboy Beans that is. I have tried nearly every dessert, and although they all call my name, the Apricot Nectar Cake with its topping of pecans has won my heart.
My friend Dell loves the Quarter Pounder Burger with a side of collard greens and a large sweet tea. Serve her an egg custard pie for dessert and she is a happy camper. Darrel likes it all, but he does prefer a good steak and a side of sweet potato fries. And for dessert? Anything chocolate!
Before I start for home, I order "deconstructed" hot dogs to go, so I can enjoy "more"—more deliciousness at home, that is. They package the buffalo chili and their homemade slaw in cups, so nothing gets soggy. If you use my method, don't forget to add an order of Cowboy Beans! Cowboy Beans will put a smile on your face! No matter what you order, plan to take some of your meal home so that you have room for dessert. And order a warmed slice of Apricot Nectar Cake—tell 'em Jo sent you!
Price Range:  Appetizer choices are under $6, various entrees are offered for $11 or less, soups are $3.49 bowl, dessert pricing ranges from $3.49 for pies to $5.99, and the kid's menu has items priced between $1.99 and $3.59.
For Pinterest: Save this to your favorite restaurant or road trip board. You know you'll want to stop for a meal.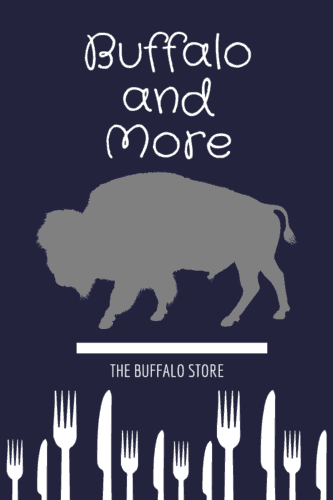 Guest Author & Photographer bios:
Jo Clark is a full-time business teacher, freelance travel writer, photographer, food, and wine lover from South Carolina's Grand Strand. She loves history and learning about the culture of travel locations, including the local flavors unique to each spot, always seeking places that are off the beaten path. She is a member of the ITWPA (International Travel Writers and Photographers Alliance.) More of her work can be viewed at www.southernexposure.us/HaveGlassWillTravel.html, or follow her travel & foodie treks on Instagram at JoGoesEverywhere!
Dr. Darrel Mellies is also from South Carolina's Grand Strand. He is a retired chiropractor, full-time security officer, and photographer. He loves to read and study photography techniques, and loves to travel and is always ready to go. He has often said, "I'd rather travel than eat when I'm hungry!" His photography can be seen at www.PhotographybyDarrel.com.

Latest posts by Guest Contributor
(see all)