"It's All About The Meat" at Cooper's Old Time Pit Bar-B-Que in Austin Texas. Once you visit you will understand why – their savory meats are juicy and seasoned perfectly. Celebrating the history of Congress Avenue in the early 20th century, Cooper's Old Time Pit Bar-B-Que brings delicious food, live music, and local flare to downtown Austin.
Location: Located at 217 Congress Avenue, the neighborhood is a nationally known shopping and cultural district famous for its many eclectic small retailers, restaurants, music, and art venues in Austin, Texas.
Menu: Cooper's has been providing original off-the-pit barbecue since 1962. You'll get a taste of authentic Texas Hill Country style barbecue with a menu that includes beef, chicken, turkey, pork, and even goat meat. Everything is barbecued on-site, and you get to see the items as you make your selection.
Sides include corn on the cob, grilled corn, baked potatoes, tossed salad, potato salad, pickles, chips, slaw, and more.
Desserts include a scrumptious variety of cobblers and ice cream.
Thoughts: The enticing aroma of bar-b-que fills the street from at least several blocks away, inviting you to dine at this authentic Texas barbecue. It's a well-chosen place for families and friends to gather, with lots of room, a casual atmosphere. and delicious food.
Located in a historic area of Austin, the 200-block of Congress has been the home to several pubs, saloons, cafes, and restaurants over the years. From the street, you can view the Texas State Capital as you enter the restaurant. The former home of the International and Great Northern Rail Road Depot, built in 1888, is located across the street.
Upon entering you get a feel for the "old west." Decorative items from years gone by are hanging on the walls, it was a bit like walking back in time. A red sign hangs overhead indicating where the line begins, but we didn't need a sign since it was a bustling place and line was out the door. We just hopped on the end.
The line moved quickly. The first thing you choose is your meat or poultry. As the line moves you get a good look at your mouthwatering choices. All are fresh cuts cooked on-site. Once you've selected your meat, you move on and pick your sides, desert, drinks and then pay. It's a classic cafeteria line setup.
There is a condiment and drink station. As part of the condiments, everyone gets free baked beans.
Table and seating are plentiful. Most of the tables are long and lined up end to end, so be prepared for others to be sitting near you. There are a few smaller, round, high-top tables. Each table has a roll of paper towels on it and you will most likely need them, especially if you are eating ribs.
I had the turkey and pork tenderloin along with sides of a baked potato and tossed salad. The meat was cooked to savory perfection and the portions were filling. The salad was fresh and huge. I could have made a meal on it alone.
Everyone around me was raving about their food. A nearby customer was overheard commenting, "This pork loin is so tender, it melts in your mouth."
Cooper's is not a fancy place but has a country welcoming feel to it. Casual attire is the norm. Private dining and an events room are available.
There is an online store where you can order some of their special packages and enjoy their meats all over the U.S. If you loved your barbecue you can order it to enjoy at home.
Cooper's features a live music stage, a rooftop garden, and a beautiful oak-shaded back patio.
Price Range: Meat is sold by the pound and items are priced from $11.49 per pound of Chopped Beef to $28.49 per pound of Ribeye Steak and Prime Rib. It can be purchased by the quarter pound.
The chicken is sold by the half for $7.99 or whole at $14.99. Sides range from $1.25 for corn on the cob to $4.50 for a tossed salad.
Dessert prices are $3.75 per serving of Blackberry, Apple, Peach and Pecan Cobbler. Ice Cream is $1.25.
Guest Reviewer Bio: Robin O'Neal Smith is a freelance writer at RobinONealSmith.com. A young baby boomer, Robin and her husband have traveled throughout North America, many of the Caribbean Islands and Europe. When not at home in her small town of Saxton in rural central PA, she spends time adventuring the world. Her favorites are a warm beach, a cruise ship or a scenic destination. Robin loves sharing tips and experiences to inspire others to live their dreams of a little luxury without spending all of their retirement savings.
Follow Robin on Instagram, Pinterest, Twitter, Facebook, or LinkedIn.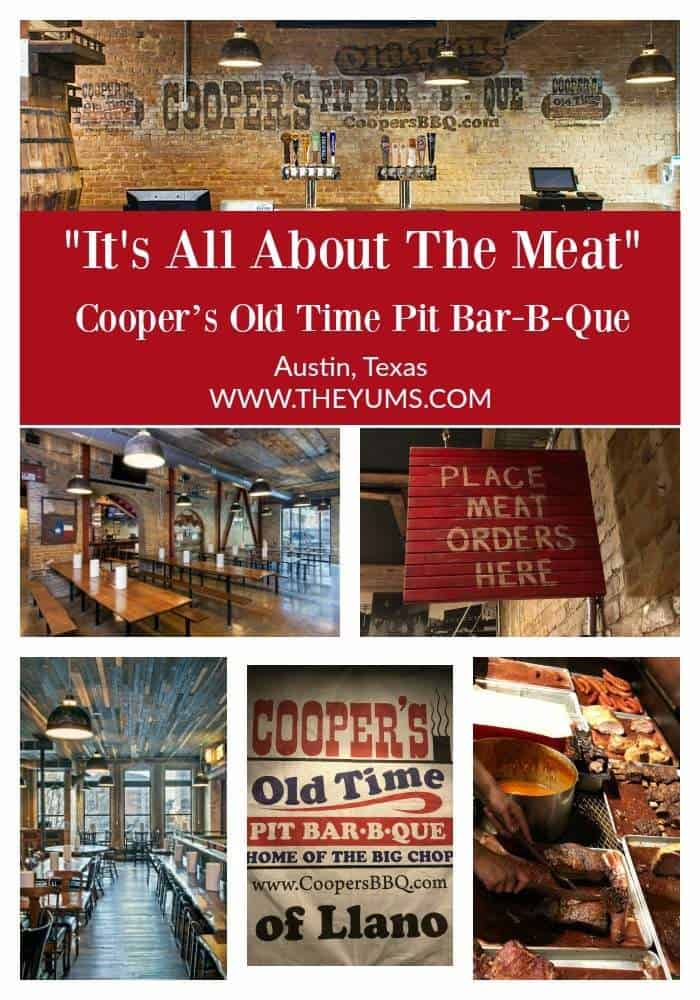 Latest posts by Guest Contributor
(see all)