The Metropolitan Farmer and Chef Wes Johnson are inextricably entwined. When you chat with Chef, his passion for food and locally sourced products oozes from him. He is a true locavore, seeking out local or regional products. With one of Springfield's three farmer's markets next door to The Metropolitan Farmer, Chef Wes has developed a relationship with each of the sellers. What they don't sell at the market, he will purchase.
Location: 2144 East Republic Road, Springfield, Missouri
Menu: Nicely encased in a leather portfolio, with the logo laser engraved on the front cover, the menu changes frequently. Drawing upon fresh, locally grown ingredients inspires Johnsons' culinary creativity.
The offerings include such pairings as chicken bacon, rabbit bacon, and duck bacon paired together as the Three Animal Bacon Board and Beets, Beer and Coffee, combining yogurt, arugula, and black walnuts finished with a stout coffee syrup. You will find a varied menu with beef, pork, and chicken along with duck, rabbit and trout dishes.
Thoughts: "We make almost everything in the restaurant, right down to the ketchup" sums up what you can expect when dining at The Metropolitan Farmer.
"There will always be staples on the menu. The excitement and the challenge come when a farmer might bring in a bunch of persimmons, and we have to find a way to use them." (Chef Wes Johnson).
Johnson has created a foraging program, which plays right along with his locavore love. When he forages, he looks for things like wild carrots, cattails, edible flowers, stringy nettles and wild garlic as well as mushrooms. "The book, Wild Missouri Edibles helped to inspire Johnson to begin foraging and to incorporate them into his culinary creations.
Rustic chic is the best way to describe The Metropolitan Farmer with its rough-hewn walls and decorative tables made of wine barrels and gleaming oaken dining tables and chairs. Soft mellow lighting fills the space, creating a modern, yet relaxing vibe. The décor while modern, still has a few throwbacks, such as the antique cash register, and the recycled piping used in the back bar area.
The Metropolitan Farmer wants to foster connections. Johnson wants his clientele to not only have a relationship with each other but to have a relationship with us. "A good meal is the about the company you keep" is his adage.
Chef likes to step out of the ordinary and create the extraordinary using unusual ingredients. His pork balls with [easyazon_link identifier="B001NH57LQ" locale="US" tag="theyum-20″]apple butter[/easyazon_link] are one example of this. "My brain took a left turn when we created the pork balls," Johnson tells us. These mouth-watering bites of sheer deliciousness are created using crispy fried breaded pork confit with a house made apple butter and pickled mustard seeds.
Another example is his delightfully decadent but melt-in-your-mouth happiness, maple bacon cornbread. The cornbread is seared, offering a bit of a crispy outside, and combined with bacon drippings and, bacon butter and maple syrup conjure up memories of the best Sunday morning breakfast on your palate. Johnson's eclectic menu reflects his well-traveled, international clientele. He invites you to sit down, "take your time, relax and enjoy the meal."
Price Range: Lunch starters are $4 to $9. Soups and salads are in the $5 to $11 range. Sandwiches and lunch range from $9 to $14.
Dinner appetizers, "First Act" are in the $5 to $12 price range. Soups and salads, "Second Act" are priced in the range of $6 to $11. Entrees, "Main Event" are priced $16 to $34.
Sunday Brunch starters are $5 to $8. Salad and soups are $5 to $8. Breakfast entrees are $9 to $13, and you can add on the biscuit bar for $5 or make it your entrée for $10. Sandwiches are $9 to $14. The pastry bar (think French toast, bagels, cinnamon rolls) ranges in price from $3 to $8.
Hours: Open for lunch and dinner Tuesday – Thursday 11 am to 10 pm; Friday 11 am to 11 pm; Saturday 10 am to 11 pm, and Sunday 10 am to 10 pm for brunch, lunch, and dinner.
For Pinterest: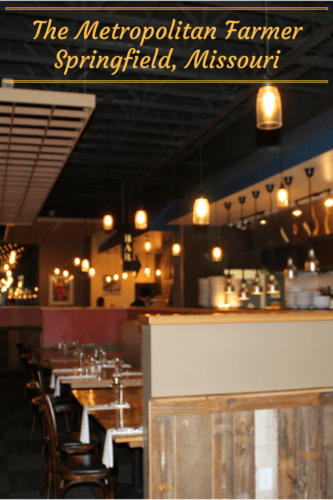 Latest posts by Betsi Hill
(see all)