Tables set with crisp white linens hint at the understated refinement that awaits you as you step into the Dining Room at The Arizona Inn. Sophisticated, yet relaxed, this AAA Four-Diamond restaurant is hidden in a quiet, residential area in mid-town Tucson. 
Fancy, but not stuffy, this is a place to linger over your expertly prepared food, enjoying your companions and the ambiance that is quintessential Tucson.
Location: 2200 E. Elm St., Tucson, Arizona. There is a large parking lot directly across the street and handicapped parking on the curb out front.
Menu: Breakfast, Lunch, Dinner, Weekend Brunch, and Room Service offer creative dishes with a Southwestern influence. 
For Breakfast, perhaps instead of a traditional Eggs Benedict, you'd like a Smoked Salmon Benedict, a Short Rib Benedict or a Southwestern Benedict. This is the right place for that. Traditional breakfast items are supplemented with signature choices, such as Cranberry Pear Granola or a Prickly Pear Mimosa.
At Lunch, you'll be happy whether you come for a light lunch, an entree salad, a hamburger or a sandwich. If you are feeling adventurous and very hungry—try the Duck and Waffles or Shrimp Linguine.
Dinner takes the menu up one more rung. You could try the inventive Southwestern Chickpea Cakes or, perhaps, Tequila-lime Chicken Tacos. Of course, you could be more traditional by having a Lamb T-Bone or Pork Tenderloin. And, then there's the ultimate: Chef Sam Allison's three-course, seasonal Tasting Menu with wine pairings.
The Saturday & Sunday Brunch menu offers entrees to create a luxuriantly self-indulgent late morning meal for that day of relaxation or celebration.
Many menu items are or can be prepared Gluten-free.
Thoughts: The Arizona Inn was built in 1930 by Isabella Greenway, (who became Arizona's first female representative to the U.S. Congress in 1932). Built in a Spanish Colonial Revival style, the pink adobe outside walls set the tone for the Southwestern vibe that carries through the Inn.
The Main Dining Room is large with high, wood-beamed cathedral ceilings. Carpets help absorb noise and tables are set far enough apart so that there is an intimate feel. Off the main dining room, The Audubon Bar and Patio offer a more casual setting, with the same great food and a chance to enjoy the beautiful gardens and Tucson's perfect, sunny weather or a colorful sunset.
The food here is fun and somewhat unusual. Interesting combinations highlight the appetizer/shared menu. For instance, try the Tiny BLTS: Four Cheddar chive biscuits filled with bacon, arugula, tomato jam and bacon mayo. Alternatively, more traditional southwestern menu items, like ceviche, quesadillas or chip and salsa will start your meal right.
I had a difficult time deciding between the French Onion Soup and the Lobster Corn Chowder. The chowder won and soon I was gleefully slurping from a bowl generously filled with large lumps of lobster swimming in a creamy, corn-flavored chowder topped with a couple of tablespoons of corn salsa. This is my idea of the perfect Lobster Chowder.
My lunch companions and I all choose salads for lunch. Each was colorful and artfully presented on a big plate.
The Cobb Entree Salad was served with an Avocado Vinaigrette that complemented the fresh romaine greens, chicken, egg and avocado. Additionally, Pancetta, Gorgonzola, marinated tomatoes, and carrots rounded out the meal.
For the Chicken Entree Salad, the plate was completely covered with greens. In the middle, a mound of chicken salad was surrounded by healthy fruit: sun-dried cherries, cranberries, apples with toasted almonds, cantaloupe, honeydew, pineapple, and berries. It really could have been called a fruit salad instead. Papaya Vinaigrette was brought to drizzle over everything.
My Kale and Spinach Salad was not an entree salad but after the chowder, I wasn't needing a huge plate. It was more than enough. Piave cheese, sun-dried tomatoes, and pine nuts topped the kale and spinach,dressed with a refreshingly light Lemon Basil Vinaigrette.
Finger bowls with a slice of lemon and a chocolate truffle ended the dining experience with a feeling of indulgent decadence. I don't believe I've had finger bowls after a meal ever anywhere else in Tucson. I felt like I should have been wearing my hat and gloves.
Price Range: Breakfast is mid-priced. The Granola or Oatmeal are $7-8. Waffles, Omelets and the Benedicts ate $10-16.
For a lighter lunch, soup or salad selections are $7-11. The Shared Plates or Appetizers are $8-18. Entree Salads are $16-19 Sandwiches are $14-19 Lunch Entrees $15-23.
Dinner uses the same menu for the Appetizers, Salads, and Soups. Dinner Entrees start at $29 and the full 3 Course with Wine Pairings is $75.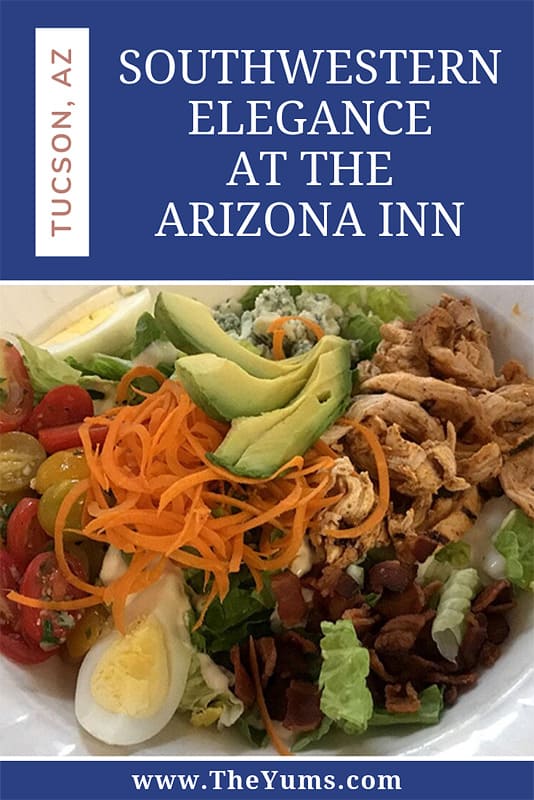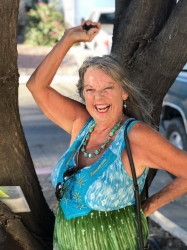 Latest posts by Joeann Fossland
(see all)