Llamber means:
Pass your tongue over something
Snack between meals and continuously
Eat something tasting it with the tongue and palate
Savor something sweet
It is the perfect name for the Llamber restaurant in Barcelona. It is a gastronomic tavern. A modern concept of Spanish food, Llamber offers creative and artisanal tapas in a unique space. They combine Asturian and Mediterranean cuisine using seasonal and local produce to create unique mouthwatering dishes.
From the way you order your meal to the sequence it is delivered and the gorgeous food plating, it is an experience and the food is delicious. It isn't a meal, it is an experience!
Location: Carrer de la Fusina 5, 08003 Barcelona, Spain
Menu: They have a seasonal menu and it is Spanish. Lucky for us, they had the menu in English as well. The menu is divided into Pica Pica (Small nibbles or tapas) and Our Platinos (Spanish Dishes).
Some of the tantalizing tapas include Acorn Ham with Bread and Tomato, Smoked Sardines with Yogurt and Caramelized Figs, and Codfish Fritters with Organic Honey.
Unique Entrees of interest were Potato Gnocchi and Ecological Vare Cheese with Seasonal Truffle, Dry Rice with Pak Choi and Red Prawn, and Octopus from Pedreru with Bacon Confit.
They have entrees for vegetarians, vegans, and gluten-free.
Wine is sold by the glass or by the bottle. They serve 30 wines by the glass and a selection of 150 options by the bottle. They also serve signature cocktails.
Thoughts: Recently while in Barcelona, a friend wanted to return to Llamber because she had visited a few years earlier. She said the salad she had was so good, she had to return. Quite a testament to a restaurant thousands of miles from where she lives. We found the Llamber restaurant again and a group of six of us ate there and we were not disappointed.
The restaurant is decorated with wood planks on the sidewall, baskets and rolling pins adorn the back wall. Tables are heavy wood and most are tables for two. There were two larger group tables. Lights are dimmed and candles adorn each table. The restaurant was quiet and intimate, yet fun and inviting.
Llamber is the place to visit when you want to make the meal an event. Go when you have time to relax and enjoy the experience. Everything is cooked to order and they will not be rushed. Llamber supports local and small farming producers and they are part of the Slow Food community.
If you have only an hour they will tell you to order the small items they can serve quickly. The waiters were experts at knowing the ingredients in the dishes and how the various items on the menu were prepared and how long it would take to prepare them.
We had two hours until we needed to return to the ship so we were limited in the items we could order. We could have easily spent three or four hours leisurely enjoying the succulent food.
When you order, they tell you how many orders you will need for the number of people in your group. Everything is served family-style for sharing. Some items they recommended a double order for our party of six, other items they suggested 1 ½ orders. They priced them accordingly.
The menu is designed to share, to taste, and to experience – and what a wonderful experience it is.
Since items are served to share, we ordered and enjoyed the following:
Acorn Ham with Bread and Tomato
Beetroot Carpaccio with King Prawns, Yogurt, Red Raspberries, and Green Pistachios
Warm Salad of Pickled Vegetables
Pig's Cheek from the Pyrenees with Sweet Potato Fritters and Mini Carrots
Maitake Mushrooms from the Pyrenees
Servers bring each item out separately and allow you to savor each tantalizing bite. When everyone is finished, they remove the plates and bring the next delectable item for your taste buds to enjoy.
One of the things I enjoyed most was the presentation of the items when they were delivered to our table. Each dish was a masterpiece.
I totally understand my friend's attraction to Llamber and now I too want to return on my next visit to Barcelona.
Price Range:  Menu items ranged from $8-26
For Pinterest: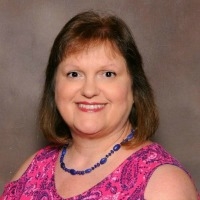 Latest posts by Robin Smith
(see all)