Off the beaten path, but so worth the trip! A family diner with home-cooked food, the kind of place where you feel at home and eat till you are stuffed. You keep wondering if grandma will come out of the kitchen in her apron with flour in her hair from baking pies.
Location: 8301 Clear Ridge Rd, Clearville, Pennsylvania. See their Facebook page here.
Menu: Signature sandwiches, salads, burgers, wings, and dinners populate their extensive menu. Ice cream, homemade pies, and cakes complete the desserts. Everything is baked and cooked in their kitchen.
Thoughts: I had heard great things about Mike's Place and they were all true. Great food, good service, and huge portions.
Mike's Place is 10 miles off the Interstate. It is a bit out of the way, and when you arrive you wonder if this is it. The huge sign above the ordinary building lets you know you are there. Even still, you wonder if this place that looks like a large gas station (pumps are still outside at the entrance) could possibly be the restaurant you are looking for.
But don't be fooled by the exterior. The packed parking lot tells you it must be someplace special. When you open the door you are positive you are in the right place. Locals are lined up and waiting for a seat in the family-run diner and the smell of the home-cooked food is enticing.
What was, for many years, a gas station and country general store, expanded four years ago by adding a restaurant. Never in my wildest dreams could I have imagined the delicious, good old-fashioned country cooking that would be served.
We visited Mike's on a Friday evening for their fish. They had posted a picture of their fish dinner on Facebook and we decided to try it. (Proof that Facebook does help sell.)
Three of us visited and we waited about 15 minutes to be seated. The dining area has hand made wooden picnic-style tables and benches. Old photos of the local landmarks decorate the walls. A taxidermied bear stands at the side of the room. It is a very casual atmosphere and most of the other diners were families with children of all ages.
Their menu is vast with diverse and tasty options. The specials can be extraordinary and unexpected. (You don't often see grits on a Northerner's menu!)
They serve most sandwiches with their delicious homemade hot chips. Hot out of the fryer and covered in salt and pepper, they are better than French fries. You can also order their hot chips as an appetizer. (I would go back just for the chips!)
A highly recommended appetizer at Mike's Place is the Potato Patch with Pulled Pork. It starts with a tall base of mashed potatoes, layered with hot chips, topped with pulled pork, chili, and cheddar cheese.
If you are an adventurous eater, you might want to try the Gooey Louie. It starts with thick-cut bread, provolone, and cream cheese, topped with raspberry Melba, all grilled to gooey perfection. Then a layer of melted mozzarella cheese is on the top. It is served with a side of bacon and a cup of homemade soup. This treat is available all day!
Their entrees include scallops, shrimp, Alfredo, liver and onions, meatloaf and much more.
Two of us ordered their famous fish dinner. It was a large piece of tender fillet of haddock breaded and fried. (If you don't want fried you can ask to have it pan-seared.) It was served with a choice of two sides. We both chose their pepper slaw and green beans with bacon.
The third person with us ordered the crab cakes. Made with fresh crabmeat and a secret breading recipe. The meal was served with two tasty crab cakes and two sides.
Portions are hearty and generous. If you don't have a big appetite, ask the server for a half order of most anything.
For dessert, I selected the Mounds cake. It was a rich, moist chocolate cake with a layer of coconut in the middle and then chocolate icing. It was beyond good!
The food at Mike's isn't fine dining cuisine, but it is good, country cooking, hearty and filling, and with generous portions.
Mike's Place is a Gem in the middle of nowhere! It is off the beaten path, but if you find yourself on PA Rt. 26 South from Everett to Clearville, stop and enjoy. You won't regret it!
Price range: Appetizers $1.99-9.99, sandwiches $6.99-13.99, entrees $8.99-14.99, and desserts start at $3.00.
For Pinterest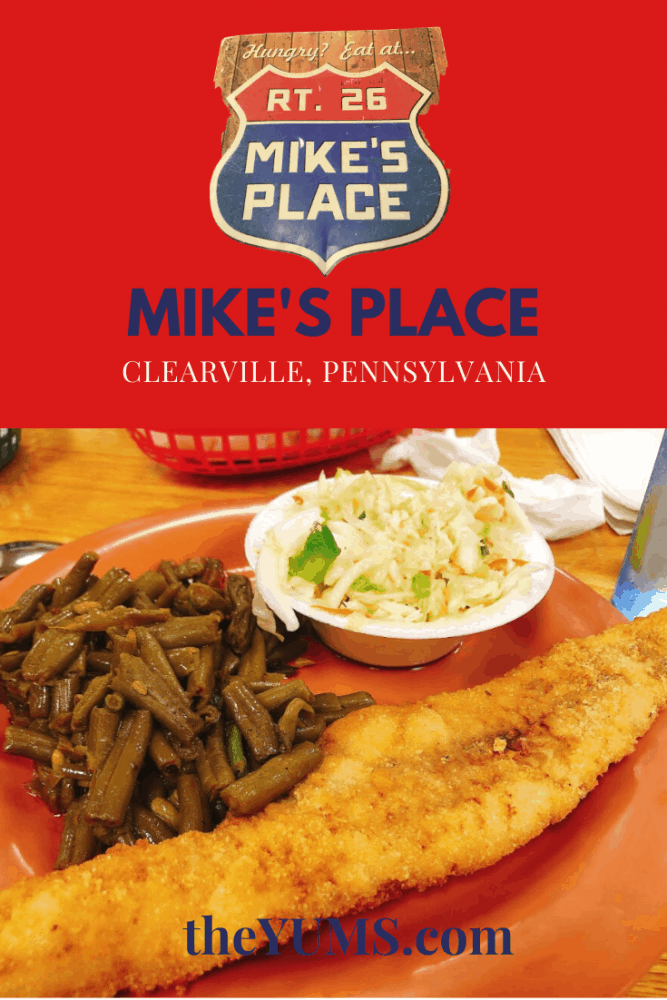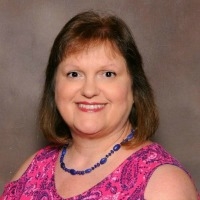 Latest posts by Robin Smith
(see all)