Strolling the streets of Marseille, France, open-air cafés are many. The delectable aroma of various foods fills the air. In a picturesque city square, a few steps from the Old Port, we passed a sophisticated looking café serving seafood and decided to stop and enjoy. Au Lamparo did not disappoint.
Location: 4 Place de Lenche, 13002 Marseille, France
Menu:  Au Lamparo serves French, Mediterranean, and European cuisine. Both a French and English menu are available.  If you need the menu in English, you will need to request it.  All dishes are prepared daily from fresh products.
Cuttlefish with Ink sauce is a specialty of the chef!
Starters included Octopus salad with garlic, Melted Crottins (small, round goat's milk cheese), and Anchovy paste with grilled peppers.
Pasta, Mediterranean fish, crustaceans and other seafood are the highlights of the menu. Entrees of interest included:
Sardines stuffed with brousse cheese served with mint rice and garlic lettuce.
Griddle-cooked seafood platter with aioli.
Fisherman's Marmite that is made of Fish bouillabaisse with rouille (a Provençal sauce made from pounded red chilies, garlic, breadcrumbs, and other ingredients blended with stock), potatoes, St. Pierre fillet, and red mullet.
Baby Octopus Daube (classic stew from the Provence) with fresh pasta
Popular meat entrees included:
Rib Eye Steak
Lamb on a Skewer
Italian Sausage
Veal Escalope with cream sauce
All meat dishes are served with crisp homemade French fries and a green garden salad.
They also have a three-course Specialties Menu. An example of a 3-course specialty meal is an Antipasti Platter, Cuttlefish in ink sauce and delicious homemade dessert.
The children's menu includes two items, Minced Meat or Nuggets that include French fries or pasta and ice cream.
Thoughts:  In the heart of Marseille, minutes from the Old Port and Notre Dame de la Garde, Au Lamparo has both indoor and outdoor seating.   The outdoor seating is on their terrace, which is the street area outside their restaurant.  They shared the street with several other restaurants.
We visited in October. After a walk to the Notre Dame de la Garde, we were ready for lunch. We came upon Au Lamparo, a busy open-air café with few seats available. Families and locals were eating outside. All appeared to be eating with gusto and enjoying their meals. The entrees were mouthwatering to view as they passed by.
We sat outside to enjoy the beautiful fall day.  They had sturdy metal tables and chairs with red placemats and tan-colored umbrellas for shade.  Most of the tables were set for two or four.
The server quickly noticed we were American and provided us with an English menu and another waiter who spoke a bit more English.
I ordered the savory Griddle-cooked Sea Bass. It was served with tender saffron rice, a roasted Provence tomato, and a crisp green salad with a balsamic dressing. The bass was grilled whole and served on a large platter with the side dishes.
The highlight of the meal was when our server skillfully used two tablespoons to debone the fish. He was a master at this craft and had the entire fish deboned in about two minutes.
Others dining with us enjoyed the special Griddled Fish Duo for two. It included both Sea Bass and Sea Bream served with sautéed vegetables, Provence tomatoes, rice, and garlic lettuce.
Another enjoyed the Tagliatelle with scallops and prawns in a delectable creamy sauce.
Everyone was raving about the scrumptious meal. My friend Brenda commented, "I enjoyed the wide variety of choices, most featuring fresh ingredients and the bass had a wonderfully mild, smoky, and slightly salty taste. Our waiter deftly deboning our fish with tablespoons was a highlight of the meal."
Eating at Au Lamparo reminded me of something you would see in a movie. It was a very relaxing and enjoyable meal.
Additional Note:   Don't be in a rush!  The food is cooked to order and it takes time.   Also, only one waiter was able to communicate in English. 
Price Range: Starters $7-13, Entrees range from $13-40, 3-course Specialties Menu.  $28.  Deserts $7.  Child Menu – $10.  Wine by the glass costs $3.50 and up, and is also sold by the bottle.
For Pinterest: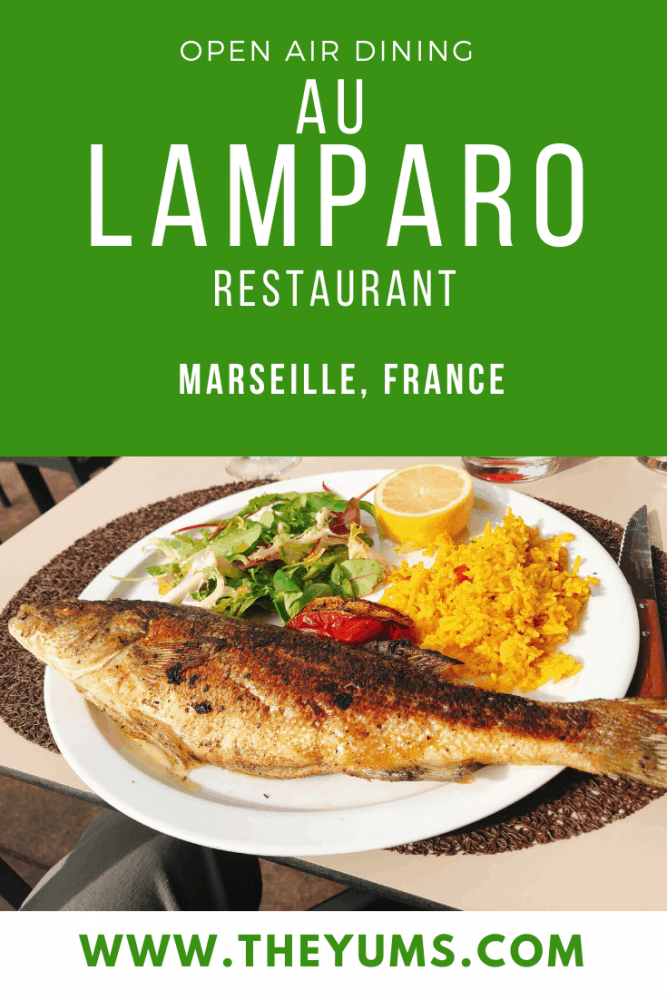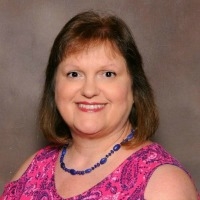 Latest posts by Robin Smith
(see all)