Chug, chug, chug…choo, choo! The sounds of the train passing by can be heard as you enter the Northern Pacific Beanery, an authentic train depot eatery since the early 1900's. You are immediately transported back in time to the turn of the century when trains were the popular mode of transportation.
You feel like you are in an old train dining car as you order your meal. It is a busy old place filled with laughter, friendly smiles, and good homemade food.
Location: The Old Train Depot, 108 W Park Street, Livingston, Montana. It is attached to the former train depot that is now the Train Museum.
[amalinkspro type="showcase" asin="1933600055″ associate-id="theyums-20″ new-window="1″ addtocart="0″ nofollow="1″ sc-id="4″ imgs="LargeImage" link-imgs="false" stack-imgs="false" specs="" btn-color="#ff9900″ btn-text="View on Amazon" alignment="alignnone" hide-prime="0″ hide-image="0″ hide-reviews="1″ hide-price="0″]Inside The Lionel Trains Fun Factory: The History of a Manufacturing Icon and The Place Where Childhood Dreams Were Made[/amalinkspro]
Menu: They serve breakfast, lunch, and Friday evening supper specials.
Breakfasts on the menu are the traditional eggs, bacon, sausage, and pancakes. They also have omelets, corned beef, and French toast. The Beanery Breakfast is the most ordered breakfast item with 2 eggs, hashed browns, toast, pancake, and a choice of bacon, sausage, corned beef hash, ham, chicken fried chicken, or country fried steak.
Some of the other breakfast specials to try include:
Carnitas Breakfast Tacos – three soft corn flour tacos with eggs, shredded pork, black beans, tomato, onions, cilantro, and avocado, served with hash browns.
Chicken Biscuits – crispy fried chicken, biscuits, and gravy with hashed browns
Lunches include a variety of burgers, sandwiches, salads, soups, and wraps. A few special lunch items to try:
The Frisco – all-beef burger, bacon, sautéed onions, tomato, 1000 Island dressing, Swiss cheese on Texas toast.
Meatloaf Melt – homemade meatloaf, sautéed onions, tomato, cheese, and barbecue sauce served on rye bread.
Friday night specials include:
All You Can Eat Italian Spaghetti with marinara meat sauce
Alfredo with chicken
Walleye or Southern Style Fish Dinner served with salad, baked beans and fries or rice.
Desserts include delectable, homemade fruit pie, custard pies, and milkshakes.
Thoughts: The Northern Pacific Beanery has been a restaurant since it was built in 1902. It was originally a diner for those riding the train across the country and those who worked for the railroad. Formerly called the Northern Pacific Lunchroom, it was open 24/7 to accommodate all those heading to the Glacier National Park or other areas via train. Every Northern Pacific train going west stopped in Livingston.
The restaurant has changed hands several times and was renamed the beanery. The term "beanery" is railroad-speak which means the same as "let's go eat." It came about in the old days when beans were cheap food and often what was served. The "Bean" has been serving locals and travelers for over 117 years.
The Northern Pacific Beanery still has the same timeless and unchanged feel to it. Decorated with train memorabilia and Montana landmark photos you feel like you are in another era.
As you enter the building the cafe is divided into two sections. One is the counter area that still has the old stools for seating at the counter and the other is the dining section with simple tables and chairs. The two areas are divided by a half wall and curtains.
This old-fashioned diner has antique furniture used as serving areas and the restrooms are designated with cowboy and cowgirl signs. If you open the window the trains going by are almost close enough to touch. The trains chug by while you dine.
Diners were locals and other travelers who stopped to take in the history of this eatery.
I ordered the Honey Mustard Chicken Crunch Wrap. It consisted of crispy fried chicken, tangy honey mustard, crisp lettuce, and a juicy tomato. It is normally served with mixed cheeses but I special ordered mine. It was served with a bountiful side salad dressed with huckleberry vinaigrette.
My dining partner order a traditional beef hamburger. Lettuce, tomato, pickle, and fresh onions were served on the side along with a fresh tossed house salad.
I indulged in a piece of their mouthwatering, homemade Coconut Cream Pie for dessert. The creamy texture with fresh coconut mixed in was delightful.
Portions were abundant and the service was fast and efficient.
Additional Note: If traveling on a weekend, the Northern Pacific Beanery is one of the few restaurants in Livingston open midday.
After your meal, be sure to visit the Train Museum next door. It provides a wealth of history about trains, communications, and movies that were shot in the area.
Price Range: Breakfasts range from $6.50 – 14. Lunches $9 – 11, Friday night special prices are between $9 and 15.
For Pinterest: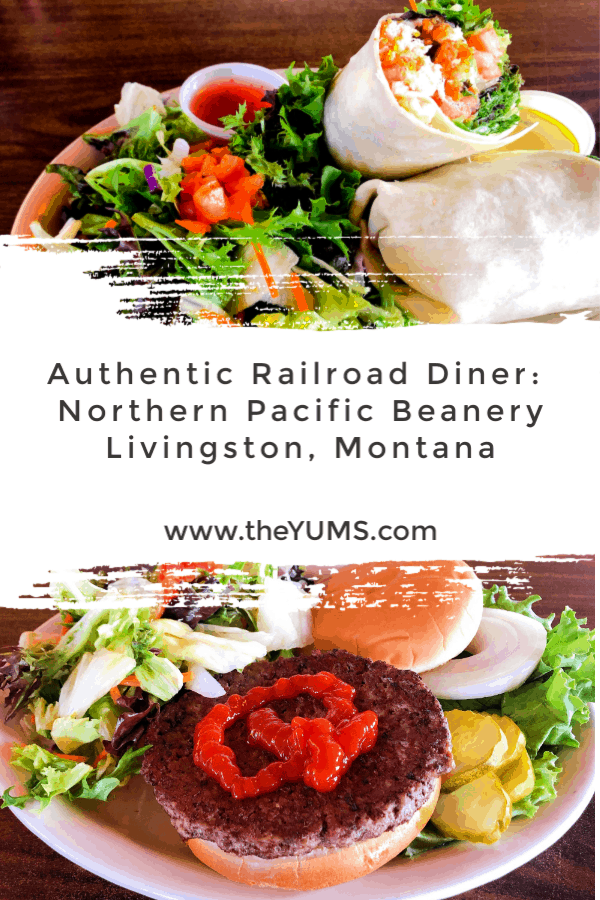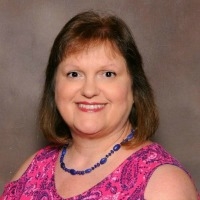 Latest posts by Robin Smith
(see all)