A hidden gem among DC restaurants near the White House, Cafe Soleil & Lounge, provides a quaint French atmosphere with exceptional food and service. It's a great location for a business lunch or a quiet escape from the hustle and bustle of city life in the DC business district.
Location: Cafe Soleil is located at 839 17th Street Northwest, Washington DC, just off the Farragut West Metro stop. Cafe It's an easy walk from the White House, Washington Monument, and other iconic D.C. locations.
Menu: The menu has a variety of salads, sandwiches, starters/snacks, and entrees. Although it has the atmosphere of a French restaurant, it serves mostly American food.
A couple of the French dishes included Steak Frites, a New York Strip and Pommes Frites with Au Poivre was the daily special. A unique French salad, Beet Le Creme included tender warm red and yellow beets, crisp frisee lettuce, and warm goat cheese, served with a warm parmesan dressing.
A couple of mouthwatering Italian entrees included Lobster Ravioli and Vegetable Linguini served with garlic, white wine, butter, and mixed vegetables.
I visited at noon and started our meal with the delectable appetizer Crab and Avocado Stack served with pico de gallo and a citrus vinaigrette.
I ordered the Bourbon Chicken Sandwich which consisted of a grilled chicken breast, sweet applewood bacon, bourbon peppercorn mustard, and provolone with a side of roasted potatoes. I special ordered mine without the cheese.
My dining partner ordered the Turkey Club on toasted rye and Moules Frites which consisted of a dozen Prince Edward Island mussels served in garlic wine broth with crispy frites.
During happy hour, Cafe Soleil serves small plates, sliders, and specialty drinks.
Thoughts: As you walk down the street you could easily miss the restaurant during the winter months. Spring through fall when the weather is pleasant, large windows in the front open up to the street with large flower boxes. The open-air French restaurant draws your attention.
The inviting French-inspired dining room has crisp white linen tablecloths and napkins, with red roses on each table. French paintings and sculptures decorate the restaurant. The waiters were dressed in white shirts and tuxedo vests and pants. It feels very intimate and private, almost like you are in a French cafe on the streets of Paris.
There is no child menu and the quiet, sophisticated atmosphere is better suited for adults.
Additional Note: Don't be surprised if your neighboring diners are congressmen and women.
Price Range: All entrees and sandwiches are $30 or less. Wines are $5 a glass. Breakfast items $13 or less. Saturday and Sunday Suppers featuring three courses are available at $20.99. Happy hour items are under $10.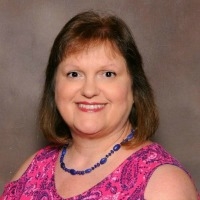 Latest posts by Robin Smith
(see all)