The upscale dining at The Wild Garlic Grill in Tucson's Catalina Foothills is an ideal setting for that special occasion, date night, or a leisurely meal with friends. Upon entering, you smell garlic wafting and the tantalizing aromas of the meals being prepared.
Immediately, inside the front doors, the busy, vibrant bar area is a great place to meet a friend for a mid-afternoon or after-work drink or to wait for your table. The large, open dining room is filled with cozy booths and tables. During peak dining times the noise level can get quite loud. The outdoor patio is quieter and is comfortable year-round.
Location: 2870 E Sklyine Drive, Tucson, Arizona
Menu: A daily chalkboard menu changes with the seasons and whims of Owner/Chef Steven Schultz. Combined with the fixed menu, you'll find your favorite cuts of meats, poultry or fish creatively prepared unlike anywhere else. Of course, the staple, I'm sure you can guess, is the Gilroy garlic that accents most dishes. Schulz's unique style, California French cuisine, melds traditional french preparation with the freshest produce and ingredients.
A couple of the appetizers can make a whole meal. The portions are generous with lots variety. My favorite is the grilled garlic shrimp and roasted beet salad.
Entrees range from salads to burgers, lamb to seafood, chicken to vegetarian options. I always have a hard time choosing between two or three of the delicious-sounding choices. Usually, I will hear about a special that sounds, well, special!
To accompany the bold preparations, the extensive wine list leans towards family-run boutique quality wines that are not mass-produced.
Thoughts: Chef Schultz was trained in Paris. Then, he won awards as he tempted diners in Scottsdale and California before coming to Tucson. Along the way, he has perfected what he calls California French cuisine, melding the best of each cuisine. Expect sauces, fresh produce, and beautifully plated dishes.
The Wild Garlic Grill opened in 2012 in a small mid-town location with limited parking and a little dining area. It didn't take long for word to spread and with lines out the door, they outgrew the location. In 2018, he reopened at Swan and Campbell, the crossroads of Tucson's fanciest neighborhoods, with a larger bar, an expanded dining area, and an outdoor patio.
My favorite appetizer is the grilled garlic shrimp with warm brie, grilled vegetables & roasted corn salsa, in a beurre blanc sauce. Paired with fresh bread to soak up the sauce and a good glass of wine–it's a good day.
The large portions will satisfy even the hungriest person. I often take a to-go box home and get to enjoy these treats twice.
A rack of lamb or fish special from the chalkboard is often my choice. I've never tried a special that disappointed. The medium-rare lamb sits on fresh vegetables or garlic mashed potatoes, providing the ultimate in comfort food.
Daily flights into Tucson provide fish that has just come from the ocean and is fresh. A lightly crusted filet, flavored with a tangy sauce is served over rice and/or fresh vegetables.
If you've saved room for dessert, there are decadent, tempting choices or merely ice cream. Splurge and have the chocolate molten lava cake with ice cream.
The atmosphere here lends itself to European style eating, where the company and conversations are as important as the cuisine. Plan to stay a couple of hours to relax and savor the tastes and the vibe.
Price Range: Appetizers such as a field salad or soup start around $8.50 or for the mussels or ceviche it's around $17. Entrees for Lunch range from $14.50-19. For Dinner on the fixed menu the range is $18-28. Expect market-value prices for some of the chalkboard specials.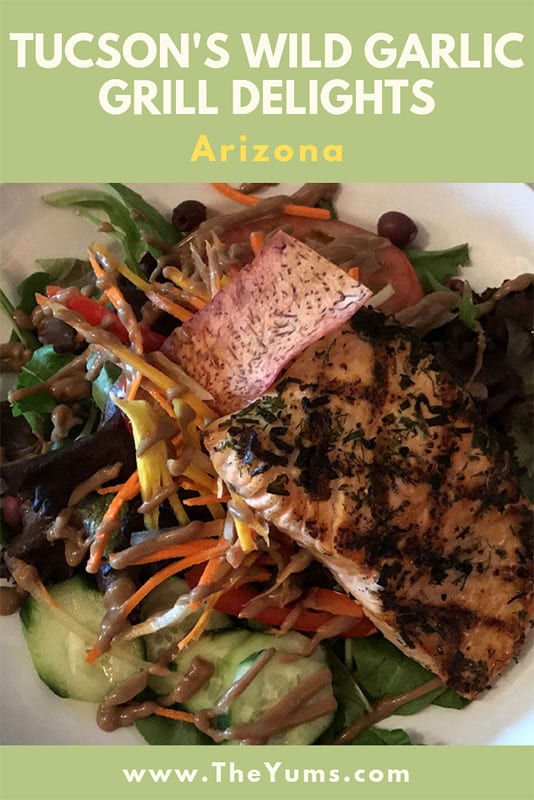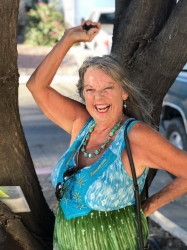 Latest posts by Joeann Fossland
(see all)