I've heard this town is called Walla Walla because it is so wonderful, you need to say it twice! If steaks and hand-crafted beer or fine wine are to your liking, the Walla Walla Steak Company is for you. And, you get twice the wonderfulness, since Crossbuck Brewing shares the space in the historic Train depot. The folks at the entry are warm and friendly and will give you the choice of sitting in the large dining area in the Walla Walla Steakhouse or the more casual Crossbuck Brewing setting where you have a firsthand view of the brewery.
Location: The Train Depot, 416 N 2nd Avenue, Walla Walla, Washington
Menu: The Walla Walla Steak Company menu is limited to a half dozen or so choices for each course. They know what they do well and don't dilute it by trying to impress you with quantity or meals that aren't special.
The full dinner menu leans heavily to, not surprisingly, STEAKS! Add-ons include lobster or shrimp. A baked potato accompanies all steak dinners.
For the non-beef eating crowd, Chicken, Salmon and even a Vegetarian Lasagne round out the menu.
Appetizers favor selections from the sea. Sides include unusual options such as Crispy Fried Brussel Sprouts.
Crossbuck Brewing is open for lunch and dinner and, if you are eating at Walla Walla Steak Company, you can order off the Crossbuck Brewing menu as well. Crossbuck's menu includes Brisket Burgers, hand-tossed flatbread pizzas, sandwich and steak options, and vegetarian selections.
Desserts on both sides incorporate ingredients such as local Washington apples and stout bourbon for some memorable endings.
Thoughts: To begin with, you'll want to have a nice glass of wine while you look over the menus.
Wine Enthusiast selected Walla Walla Steak Company as a 2019 100 Best Wine Restaurant Award winner. Walla Walla is in Washington's wine country and the bar menu features selections from many of the 140 local wineries along with other Washington wines. If you are celebrating and inclined to extravagance, you can sip the library wines by the glass as well as by the bottle ($150-$420).
Our waiter, Bryant, was very knowledgeable and steered my husband and me to a smooth, local, red wine called QED Convergence. The winery does private tours and wine tastings, but no time slots were available while we were in town.
We ordered from both menus, starting with oysters and scallops. Even though Walla Walla is several hours inland, this was the freshest tasting seafood imaginable. Enhanced with sauces, it whetted our appetites and set the tone for a gourmet meal.
Onion soup is a favorite of mine. Their's was made with sweet Walla Walla onions and topped with crostini and a glorious, thick layer of melted gruyere cheese.
The signature steak dinner for two is a 34 oz. bone-in Rib-eye, carved at your table. Other steaks range in size from 8 oz.-18 oz. You aren't going to leave here hungry.
We ordered the Steak Frites from the Crossbuck Brewing menu and split it, having filled ourselves with the appetizers and soup. The rubbed steak was presented on a Peppercorn Demi. Garlic Aioli and crisp French Fries accompanied it.
Note: Walla Walla Steak Company takes reservations, Crossbuck Brewing does not.
Price Range:  Appetizers: $9-$14. Salads $8-$10. Steaks range from $26-$49 or $95 for the Hatchet Steak for two. The other entrees are $22-$48. Lucious desserts are all $8 except for the Banana Foster Flambé, which is $12. Note: A 20% service charge is added to every check.
Save to your favorite Pinterest boards so it's handy when you're looking for a great steak dinner!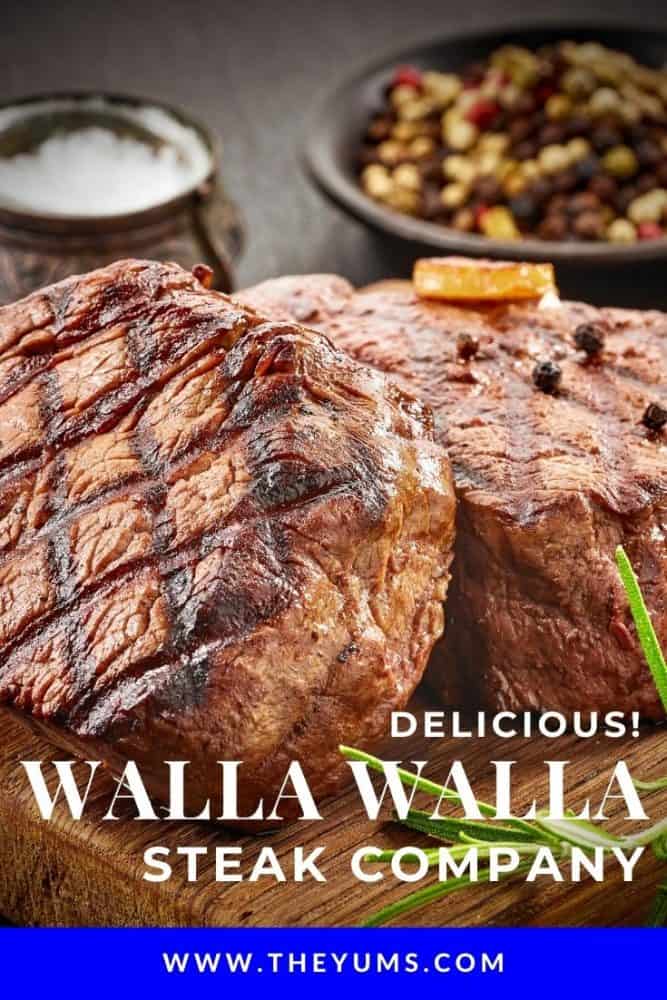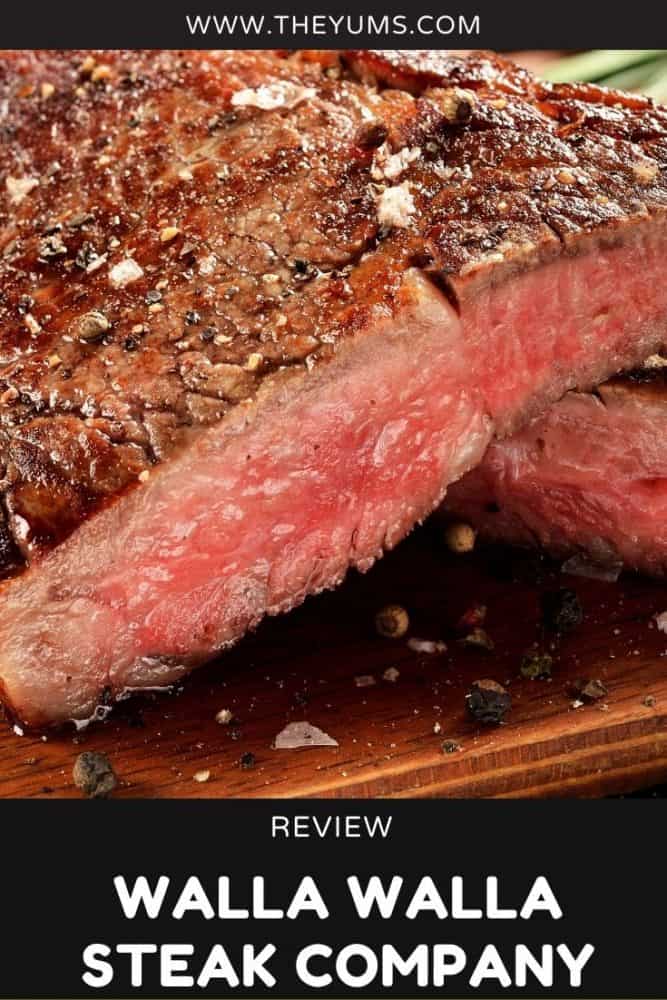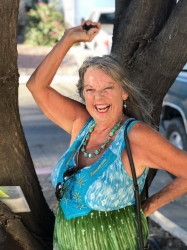 Latest posts by Joeann Fossland
(see all)