The US Route 66 Restaurant in Bar Harbor, Maine has to be one of the most interesting and quirky eating establishments I have ever had the pleasure of enjoying. As you dine and view all the toy collectibles, you feel like a kid again and want to get up and start playing with them.
The collectibles are not the only over-the-top find in the restaurant, the food is scrumptious! Local, fresh, New England comfort food served in a fun, family-friendly atmosphere makes this restaurant a winner!
Location: 21 Cottage Street, Bar Harbor, Maine. Look for the yellow taxi cab on the roof! Website Here
Menu: US Route 66 Restaurant offers one of the largest menus in Bar Harbor. They use local fresh seafood and serve hand-cut fries. Their bread and rolls are made from scratch on the premises every day.
The menu includes lots of variety and many local seafood dishes. You will find starters, soups and salads, burgers and other sandwiches, seafood, pasta, pizza, meats, and homestyle favorites available.
They are known for their Lobster Trap which is a traditional fresh Maine lobster roll served with a cup of Maine lobster bisque. Locals rave about their fresh Maine seafood pasta dishes.
You can add lobster to pretty much anything they serve from pizza to salads, to pasta, soup and of course the favorites.
They also offer a bar area with nine-draft lines specializing in locally brewed beer. ​
Thoughts: On a recent cruise around the eastern portion of Canada and the New England states, one of our port stops was Bar Harbor, Maine. Our planned excursion was canceled, so we opted to explore the town on our own.
One of our goals was to find a place to enjoy a lobster roll. As we roamed around the many shops near the port, we found dozens of restaurants and taverns offering lobster rolls but they didn't look any different than the next. Then hidden a bit off the street, we found the US Route 66 Restaurant. Even though it was off the main street, it was hard to miss with a yellow taxi on the roof. The place looked totally different than any other restaurant we had seen, so we decided to give it a try.
From the flashing neon lights outside the restaurant to the elaborate collection of trains and other toys inside the establishment, you could tell this was a fun place.
Reminiscent of a 50's diner, the family-owned and operated restaurant has been serving savory treats for over 50 years. When you enter and start looking around, you see stained glass windows and you wonder if it was once a church turned into a toy museum. The answer is yes and no.
The original building burned to the ground in 1986 and when the owner at that time, Freddie Pooler, started to consider rebuilding, he wanted something unique. He found a church in East Vassalboro, Maine that he thought might work. So he purchased it and as the church was torn down, some special pieces, including the stained glass windows were transported to Bar Harbor for the building of this new restaurant.
Once the building was completed, the owner, started collecting 50's memorabilia and toys. Everything from trains, model airplanes and toy cars to old signs, pictures. anything neon, and license plates. All are available for your viewing pleasure while you are in the diner.
We ordered our meals from the vast menu and then started looking around at all the items. From any seat in the restaurant, you can view the beautiful stained glass windows from the church plus an old 1930's gas pump from a country store station.
There is an old jukebox that plays 50's music through old drive-in speakers at most of the booths.
My husband is a model train buff so he was taken with all the Lionel trains collected. There are model train tracks overhead and the trains run above you while you visit and eat.
We were still enjoying the sights and sounds when our meals arrived. My husband had a "Naked" Lobster Roll (no mayo) served with lettuce on their homemade rolls with hand-cut fries and one of their famous 50's style milkshakes. The lobster was tender and sweet with a side of melted butter to dip the roll in and he highly recommends the thick, creamy milkshakes.
I had the Wild Turkey. Freshly roasted turkey breast slices (No lunchmeat sandwiches here.) topped with applewood smoked bacon, lettuce, tomato, and cranberry mayo, served on a ciabatta roll. I love bacon and it was done perfectly. Crisp, but not burned. The sandwich was served with their signature hand-cut french fries which were served in a fryer basket.
The rolls used were absolutely divine. They bake all of their own bread and rolls daily using a recipe handed down from multiple generations of family members in the restaurant industry.
After our meal, we enjoyed dessert and lingered for quite a while enjoying the sights and taking pictures.
Even if you don't have time to stop for a meal, just check it out and order a 50's milkshake, or a lobster roll or the Route 66 Sampler on their starter menu. It comes with 1/3 Rack of slow-roasted BBQ Ribs, 2 Chicken Fingers, 2 Buffalo Wings topped with hand-sliced onion rings. Another diner ordered it while we were there and it looked delicious.
Step back in time and enjoy this retro restaurant.  It is definitely one restaurant you will never forget!
Note: US Route 66 Restaurant encourages taking pictures of their collections and posting on social media with the hashtag #bhroute66. So be sure to take your camera (or phone) if you visit.
Price Range: Most items range between $11-30. Beer starts at $3.95.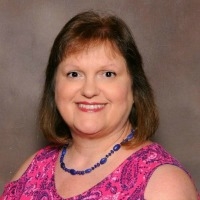 Latest posts by Robin Smith
(see all)