Your taste buds will thank you when you eat at The Range Cafe in Las Vegas, New Mexico. On the Old Town square, inside the beautifully restored historic Plaza Hotel, you'll feast on comfort food with a New Mexican twist. The red and green chile sauces, made with Certified New Mexico Chile, deliver an authentic taste of this southwest region. Don't worry—if you don't like it hot, there are plenty of other fine options.
Location: Inside The Plaza Hotel, 230 Plaza, Las Vegas, New Mexico
Menu: Regional, New Mexican specialties made from scratch abound on the Breakfast, Lunch, Dinner and Dessert menus. Each menu includes basic fare you'd recognize as well as creative selections that you won't find anywhere else. For instance, you might get chili or blue corn pancakes with your breakfast and, perhaps, chorizo or guacamole on your burger. The use of locally sourced ingredients from nearby growers guarantee the freshest and tastiest plates.
The Dinner menu includes most of the Lunch selections and expands with some heartier choices, such as Pan Seared Salmon or El Sueno del Vaquero (a 10 oz Ribeye). While you could play it safe, with a salad or plain cheeseburger, this is a place to try something you have never tasted. Save room for one of their special desserts. I'd recommend the Life by Chocolate!
Thoughts: Las Vegas, New Mexico was a bustling town in the 1880's as the railways opened the west. The Plaza Hotel was the finest accommodation in New Mexico. It has been lovingly restored using by local craftsmen and now includes all the luxury and amenities needed.
The Ranch Cafe is the site of original 1882 Victorian hotel dining room. Restored wood floors and bright golden Venetian Plaster walls hung with Indian Rugs and art make you feel as if you have stepped back in time. The 14' ceilings and tall windows overlooking the historic Plaza Park offer a view of green grass and trees with a Gazebo that often hosts live music.
We started off with drinks, ordering a Margarita (what is a southwestern lunch without a margarita?) and a glass of wine, both served up from Byron T's Saloon right across the lobby. As a side note, Byron Mills was an early owner of The Plaza and is said to be the resident ghost!
For lunch, I ordered the Chile Relleno Plate with the spicier green chile, posole, and beans. The portions were generous. This definitely qualifies as comfort food. The chiles were encrusted in blue corn, giving them an unusual crunchy texture, stuffed with white cheese and then fried. My beans were smothered in white cheese, rather than being refried. While posole is not something I would normally order, it was a less spicy complement to the rest of the meal. Obviously, this was not diet-food but the taste made it worth the splurge.
My husband opted for a Rough Rider Burger with green chiles and white cheddar. The thick patty was cooked medium rare as he requested and was served with fresh cut fries. He is a lover of burgers and rated this high on the scale of exceptional ones.
Price Range: Breakfasts start at around $10, lunch around $8, and dinner around $11.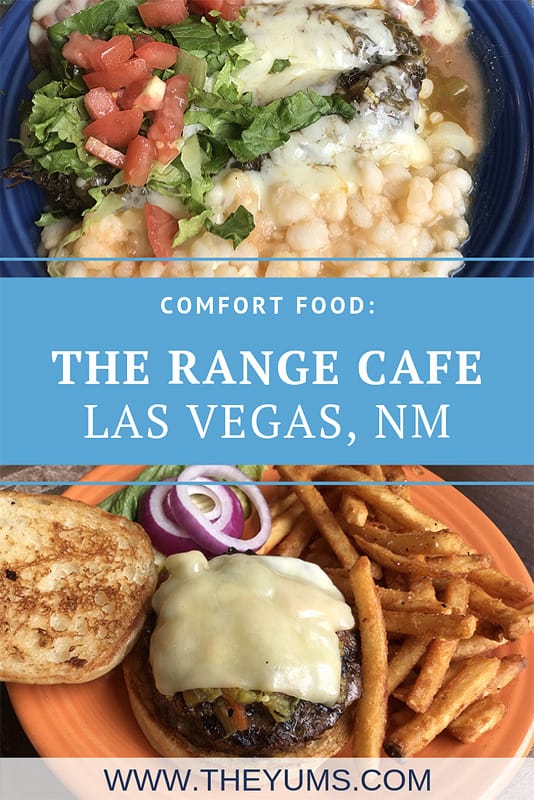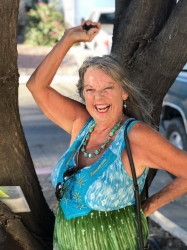 Latest posts by Joeann Fossland
(see all)